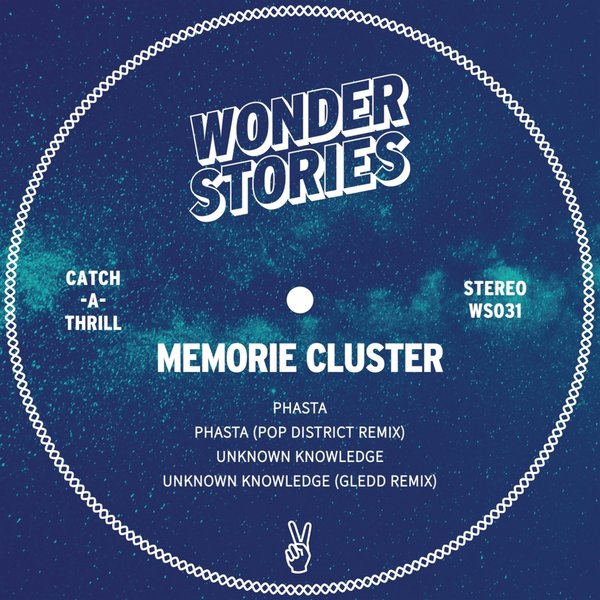 Memorie Cluster are a duo from southern of Italy who've been making music since they were kids. The childhood friends combine their different musical experiences of Italo, Disco, House, and Detroit Techno, and the amalgamation is evident in this EP of raw, stripped back dance floor cuts.

The lead cut 'Phasta' is totally infectious with a hypnotic bassline and sample-based melody that is bound to standout in a set. The prolific producer Pop District out of Toronto (Jokers of the Scene, Bulkhead) makes his triumphant return to Wonder Stories with a slamming 8 minute psych-jam remix of 'Phasta', full of analog percussion, heavy-hitting drums, and bitting synth leads.

On the digital b-side is 'Unknown Knowledge', an erie, soundtrack-worthy cut with a slightly off-kilter groove and haunting piano. Fellow Italian Gledd amps up 'Unknown Knowledge' into a wonky house groover that muscles through with subdued belligerence.