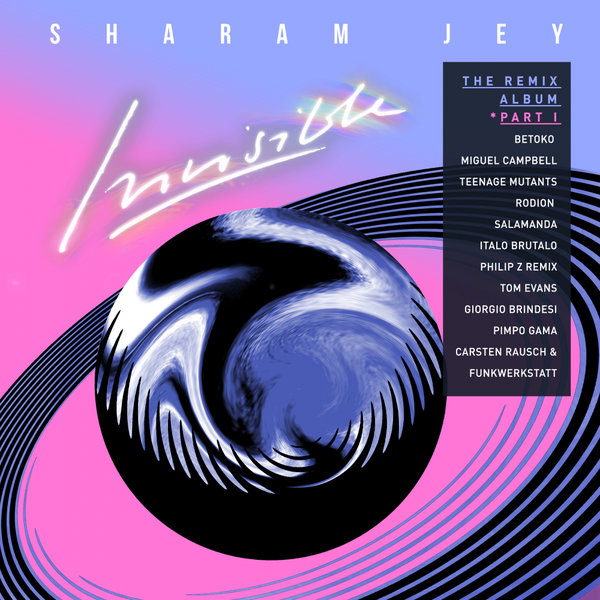 Invisible: The Remix Album, Pt. 1
Sharam Jey
Bunny Tiger
BTCD005R1 | 2018-11-26
After the recent success of his third LP Invisible, Germany's much-loved house DJ/producer Sharam Jey is set to release the first instalment of the album's stellar remix package, Invisible - The Remix Album (Part 1), via Bunny Tiger Records on 26 November 2018.

The full remix package will be spilt into 2 parts and follows Jey's acclaimed original LP (released in September) which saw him deliver 14 synth-driven cuts inspired by artists such as ​​Giorgio Moroder, Röyksopp, Daft Punk and Depeche Mode with guest vocal contributions from Little Boots, Dirty Vegas, KLP, Kat, Dacia Bridges and Ashibah.

Part 1 includes no less than 11 exclusive remixes, featuring the album's impressive singles 'Lost', 'Ready or Not', 'Friday City' and 'Dangerous Game' reworked by the likes of Betoko, Miguel Campbell, Rodion, SALAMANDA, Philip Z and Tom Evans whilst artists such as Teenage Mutants, Italo Brutalo, Carsten Rausch & Funkwerkstatt, Giorgio Brindesi, Pimpo Gama opt to deliver their own unique spin on key tracks such as 'Roadtrip', 'Invisible', 'Down Under', 'Memories' and 'Computer Love'.

All in all, the new remix album complements the original LP perfectly and serves up an intriguing variety of dancefloor-ready grooves by a handpicked array of international talent - not to be missed!