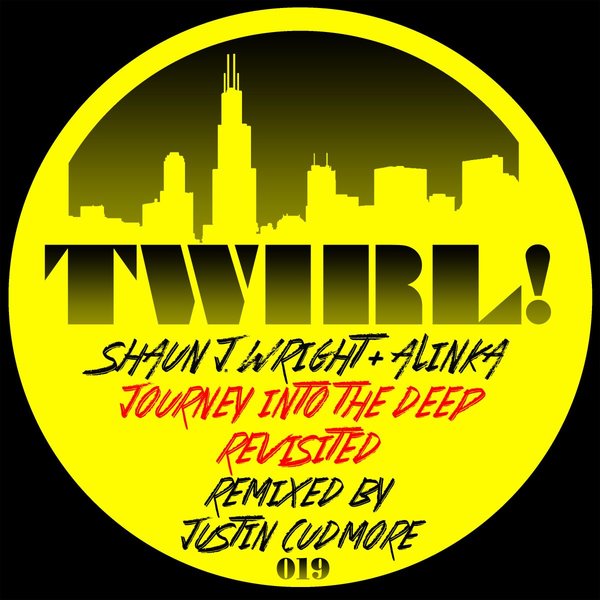 To coincide with the labels fourth anniversary, Shaun J. Wright & Alinka revisit their 2014 track, 'Journey Into The Deep', with a fresh interpretation and a remix from Honey Soundsystem artist, Justin Cudmore.

Shaun J. Wright & Alinka, and their Twirl imprint, have been steadily building a fan base across the globe, releasing their own material while procuring remixes for the label from the likes of Virginia, Kim Ann Foxman, and Spencer Parker. Wright & Alinka have also been busy dropping releases on Classic, Crosstown Rebels and Jackathon Jams, amongst others.

'Journey Into The Deep (Revisited)' leads the package, reshaping the original with a grittier bass line and murky synth drones. A robust rhythmic drive alongside Wright's original vocals and an acid tinged synth addition in the latter stages of the tune are guaranteed dancefloor pleasers. Honey Soundsystem artist and rising talent, Justin Cudmore, continues the theme with frenzied 303 licks, dynamically evolving drums, and an amalgamation of wandering synth licks, creating a classic house twist on the duo's more modern original.

The original mix closes the package, looking back at the inaugural release on Twirl and a favorite from the duo's entire catalogue.