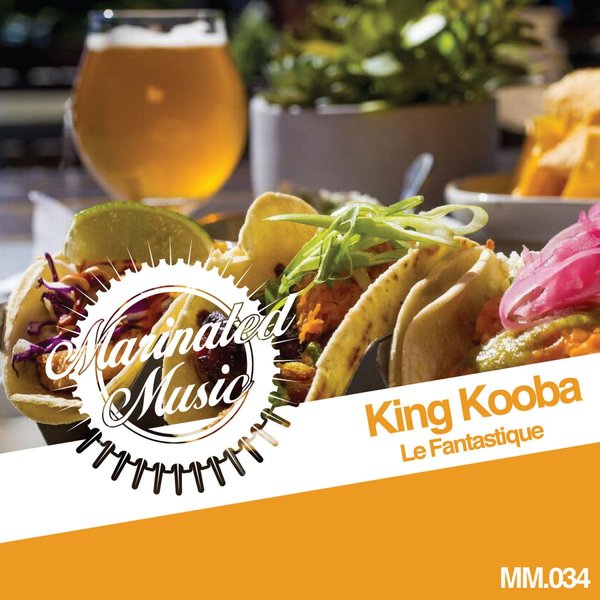 MARINATED034 | 2018-10-19
Charlie Tate is the man behind King Kooba and Usual Jazz Suspects. He has also produced under the name Colossus and continues to blow peoples minds with his intricate keys structures and amazing rhythms. Mr. Tate is back this time on our own Marinated Music with two dope cuts for the 34th release, Le Fantastiq EP. Track 1 titled of the self titled EP is a bouncy, deep, and technical chugger that is laced with beautiful stabs and synth work. The bubbly bass and vocal chunks keep this gem moving; a pure tune not to be missed.
Track 2 is called Glimmer Glamour and it is as deep as the ocean floor. Begging listeners to hear closely, this song starts with smooth tones and builds into a glitchy funky progressions that moves you as only the King himself could. Once his signature nasty bass drops, its time to let go and dance. A stellar EP from our newest Marinated Music recording artist, Charlie Tate aka King Kooba.