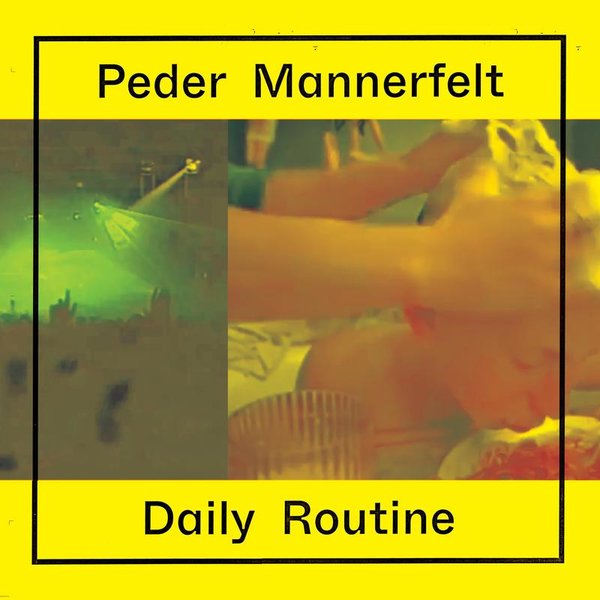 ''This is a record about nothing. A record without a concept or ulterior motive. Or maybe it´s about everything. A vignette of all that has ever happened to me. It´s also collection of sounds. New sounds, sounds I recorded 10 years ago, sounds I've found, sounds stolen from records my brother bought in London in the summer of `88. There´s also Sissel Wincent (who´s the coolest person I know) singing on one track.''

Having spent most of 2017 working on the latest Fever Ray album (and subsequent live show together with Pär Grindvik) Peder Mannerfelt returns with his third album Daily Routine, two and a half years after the critically acclaimed Controlling Body.

Working with themes on the intersection of rave and domestic life, Daily Routine sees Mannerfelt pushing his signature sound into a new micro cosmos. Released on November 16th thru his own Peder Mannerfelt Produktion with a limited vinyl edition feat 300 unique handmade art originals by long time visual collaborator Malin Björklund.