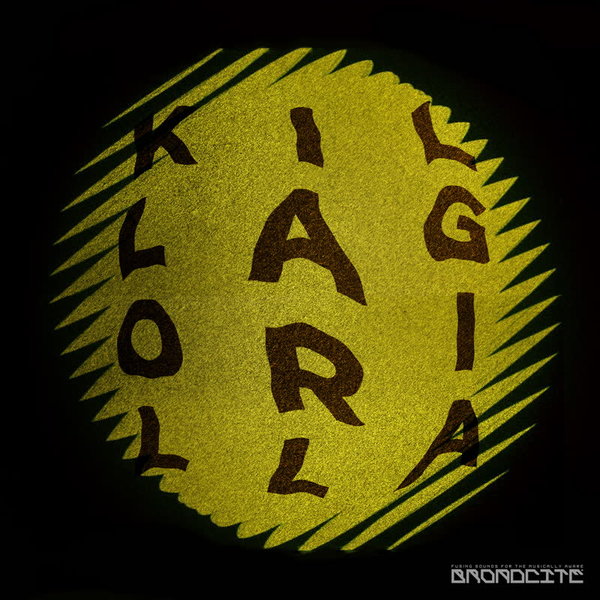 Broadcite lets off the new Gatupreto project: Killa Gorilla
Big big BIG Tune!!
Lisbon's genre defying duo Gatupreto are back! Their return to form in 2018 is 'Killa Gorilla', their third release and debut on Broadcite Music.
Gatupreto are best known individually as Ka§par and Hélder Russo, two producers who are known for exploring the intersections that unite classic house, techno, dub and hip hop with a certain section of Lisbon's fusion futuristic electronic scene (linked to the sound of Portuguese speaking African countries like Cabo Verde, Angola or Moçambique)
Gatupreto take a step further to their unique sound and achieve dramatic results with 'Killa Gorilla',  made of two impeccable dance floor cuts ready to warm your ears.
The title track is opus that crafts typical african beat patterns with classic drum machines, hypnotic melodies and a gigantic bass line, straight from the output of vintage analog synths (performed and recorded in collab with Umeme Afrorave's own Daniele Labbate, aka Daniele Monaco). 'Killa Gorilla' is unique in it's sound.
It's complete with 'The Calling', a piece that uses the vocal talents of legendary soul singer Freda Payne and Gatupreto's signature afro-beat patterns, deep synth work and uncanny sense of melody and tension. If you like sharp and strong analog production that sounds like nothing else coming out this summer, this is the single for you!
Roll this one out and see the crowd reaction :) X
"More Magic from Broadcite" - Andy G (Dj /UK)
"Dopeness" - Daz I Kue (Bugz in the attic)
"Killa Gorilla is the one thanks" - Simbad (Brownswood)
"Really Cool track" - Erika (Worldwide FM)
"Twisted house music at it´s best" - Tom Wienland (DJ)
"Tuff dance-floor jams!" - Electric Jazz (DJ / Radio)
"Dope release from the Broadcite camp once again. Looking forward to playing this!" - Sol Brown (DJ /UK)
"A serious broken excursion into the light! Future sounds" - Ahead (DJ / Radio)
"Superb mix that pays homage to the legend Freda Payne most beautifully!!!" - AJa (Ketch at vibe / DJ)
"Its all about Killa Gorilla. Big dance sounds" - Beyond Tone (DJ / UK)