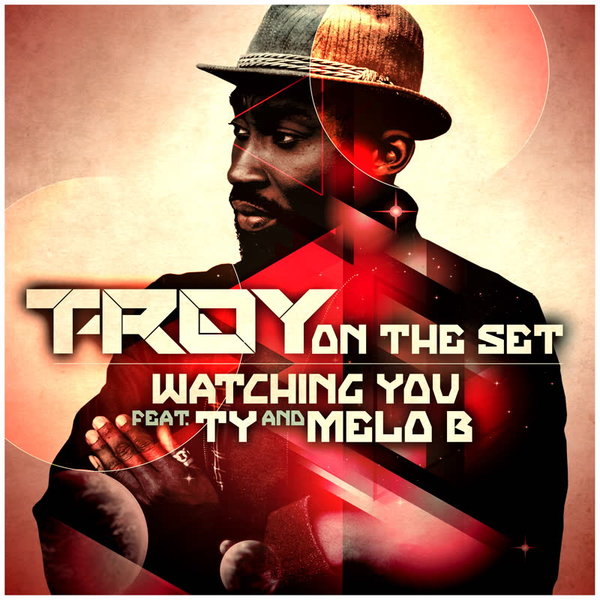 Taken from the forthcoming 'On the set' Album by T-Roy
After years of exploring multiple genres within music and also contributing to so many scenes that have evolved out of London's underground circuit since the late 1990's.
T-Roy has been found behind the microphone vibing with many big DJs & selectors or has been found hosting festivals such as WordWide festival (France) , Sunsplash (Turkey), Festival week-end au bord de l'eau (Switzerland) , Asabaako (Ghana) + Many more.
Also regularly booked up for his deeper experimental DJ sets, T-Roy is tried, tested and proven to always generate more positive hype and energy when he steps up ''ON THE SET''.
This single prepares your ears for his new forth coming long player and see's the Broadcite productions front man back on the buttons and mic duties, also vocal features by some fantastic artists and musical friends on this album finally due for release this year 2018.
Check out this dope teaser featuring the UK gold MC TY & South Africa based singer Melo B Jones.
Something light hearted and #fun for those that like a different flex :))
Broadcite Music 2018
"Love this Instrumental :))" - Master Kev (DJ)
"Very nice one !!" - Lars Behrenroth (Deeper shades/ USA)
"Feeling this! Vocal mix for the radio, Inst for the clubs. I'll be playing this a lot!!" - Younglee (OKMA / DJ)
"nice track! something different! big up!" - Ben cook (House FM / DJ)
"Massive!!!" - Kev Jazzy (Canada / DJ)
"Big Up TY, T-Roy and the Broadcite fam! GOOD vibes" - Vince Vella (Havana Cultura/DJ)
"Dance floor fuel!" - Electric jazz (Radio DJ)
"Nice rolling beats, good energy!!" - Lynda Phoenix (DJ / UK)
"Love the deep grooves!" - Toy Yogi (DJ)
"Very nice and experimental. Big up Broadcite always on the EDGE" - Soul Provyder (4 to the floor / Dj)