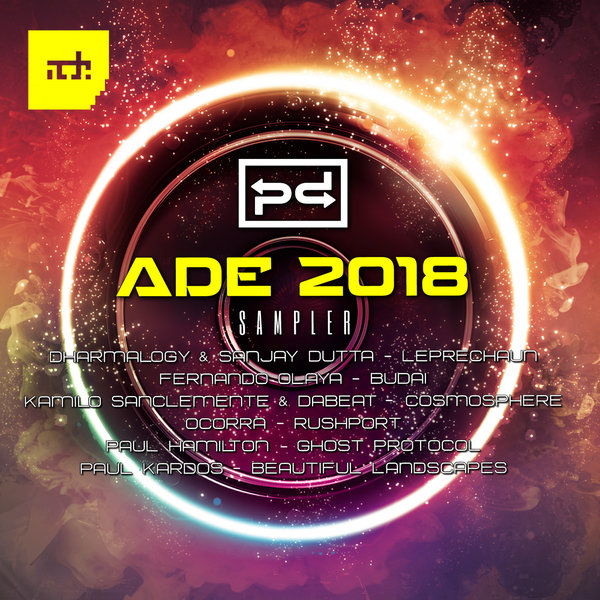 Perspectives Digital presents 6 new tracks by 8 artists from 5 different countries, curated by Darin Epsilon to celebrate the annual Amsterdam Dance Event, regarded as the "world's largest festival and business conference for electronic music".

Debuting on the label in August 2018, Dharmalogy and Sanjay Dutta hit the ground running with their "Seed EP", including a remix from industry icon, Nick Muir. Their new production "Leprechaun" is a jaunty affair with its bouncing bass and head-nodding groove providing firm dancefloor foundations. Evolving smoothly, additional percussion adds depth and flair while a gated synth line runs in perfect synchrony with rhythmic and bass elements revealing itself fully in post-breakdown, open-filtered glory.

Fernando Olaya has over a decade's worth of experience as DJ and producer and his music has been featured on high-profile imprints such as Parquet Recordings and Replug. Now debuting on Perspectives, the Colombian artist excels with "Budai". Bristling with intent from the outset, a punchy beat and metronomic 16th hi-hat shuffle lay the foundation for a sparkling arpeggio to form a central melodic element. Breathy vocal phrasing and glorious string progressions add depth and sonic intrigue ensuring the track reaches a stunning zenith by the three-quarter mark to perfectly illustrate Olaya's talent.

With over 300 production credits to his name, Kamilo Sanclemente has been a regular on PD since his debut in 2015. Collaborating here with Dabeat, the duo's "Cosmosphere" is a beautifully constructed track that combines intricately programmed rhythm and tightly-locked bass to superb melodic elements. Gently pulsating pads entwine with stepped arpeggio sequence while a flowing freeform motif provides organic and unscripted magic. The result in another slice of progressive heaven from the two Colombians.

Dave Curran makes his label debut through his new Ocorra production moniker. Hitting its stride instantly with a prominent percussive groove, "Rushport" blossoms with beautifully haunting chord progressions rich in reverb and delay. A strong lead motif makes its presence felt at varying intervals throughout as the track's second half combines complex rhythm and captivating melody to ebullient effect.

A third Perspectives Digital debutant, Paul Hamilton, has formed a cast-iron reputation for impressive DJ performances across his Dubai home at the likes of Ministry of Sound, One Love, and Godskitchen. A similarly impressive production career has seen music signed to Toolroom and Armada, and "Ghost Protocol" sees no let-up in quality. With its eerie and haunting synth lines providing a link to the title, a four-to-the-floor beat and offbeat percussion pave the way for a subterranean bassline to illuminate the low end. Opening up post-breakdown, an inspiring arpeggio ripples through the track's second half to create a new dynamic energy.

Last but not least, the enormously talented Paul Kardos makes his triumphant return. Already crowned the winner in Darin Epsilon's "One Thousand and One Nights" remix competition with SonicAcademy.com in late 2017, the young producer's "Focus EP" on Perspectives saw the Hungarian's reputation continue to grow. The aptly titled "Beautiful Landscapes" is an exquisitely constructed track with its strong kick and intelligent atmospheric samples. A chorus of string progressions add to the aural collage, while a rich soundscape redolent in ambient sound and shimmering keys keep interest high.