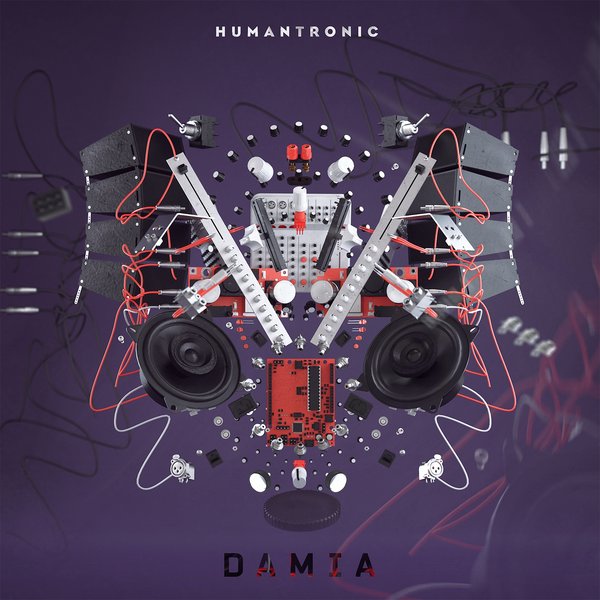 Humantronic has always handled with equal ease playing as a DJ or as a Live Act. Yet this does not go unmotivated. He simply uses these tools among many others to serve an instinctive musical approach and his peculiar universe. In his approach to the dancefloor, as well as in the way he considered the technological vehicle, as an integral part of his music. And, when he plays behind the decks or with his machines, he really plays : there is real work here on textures and atmospheres as well as on the development of his sets searching out his own way no matter whether it should shut him off or lead to the fast track of success.

Manakacha is very excited to present you DAMIA (Live EP) with three tracks only played during Humantronic latest live show.
'Damia' was one of his secret weapon with full effect on the dancefloors due to this melodic and powerful bassline.
The live version of 'Blacklight Ritual' has a huge kick rolling with abyssal bass sounds mixed with weird voodoo sounds.
'Otherlands' is definitely the more physical and strictly techno but the obsessive analogue synthesizer is still there to get the dancers in an introspective and mental mood.

Enjoy the show !