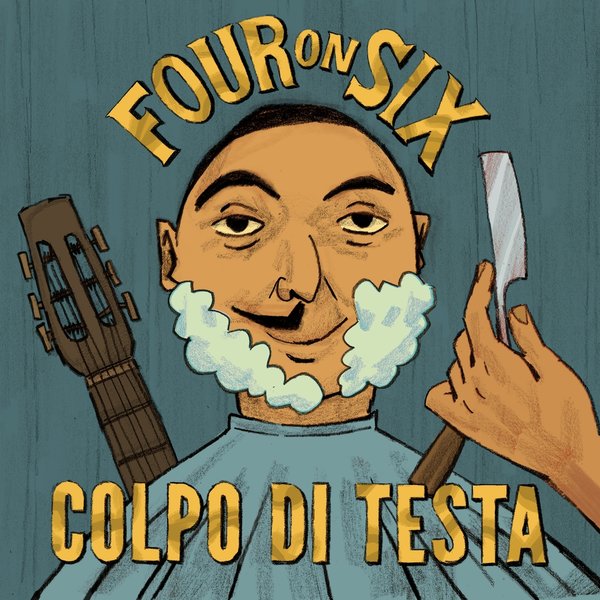 The second album by Four On Six will be released on Friday, October 12, 2018 - the Italian band to date represent one of the most well know and appreciated jazz manouche band in Italy with several concerts around the country and abroad - entitled "Colpo di Testa" for the record label Irma Records.

The album represents a directional change and highlights a global growth of the group; a look forward to the future without forgetting the past.
Direct, pleasant, varied and never banal, these are the emotions aroused by the first listening.
The overture of the Barbiere di Siviglia ( a tribute to the traditional Italian music and arranged in an unusual manocuhe jazz style) leaves room for other tracks (all original) that entertain the listener with a mix of sounds ranging between genres: jazz, nu jazz, classical, folk music, swing and rock are proposed in a manouche key.