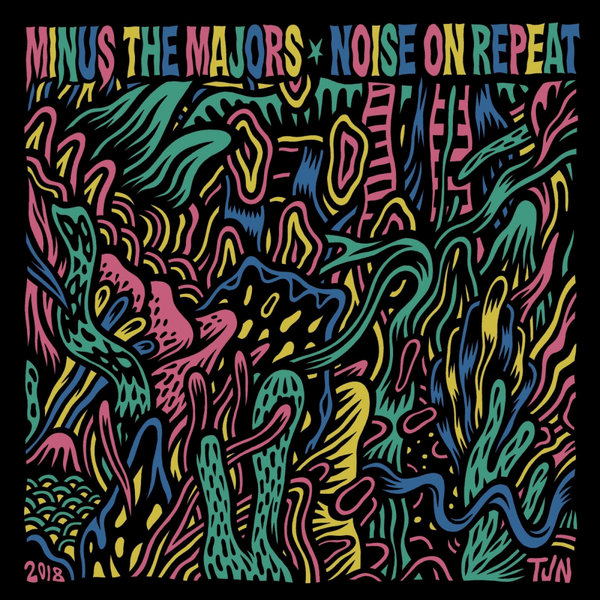 Following their appearance on Trash The Wax 5, we are thrilled to release Minus The Majors' debut 4 track EP 'Noise On Repeat'.

The dubby & filtered opener Black & White is stripped back garage with plenty of subby, bouncing bass. Seven and a half minutes of proper house joy.

Peanut Dust is straight up sunshine grooves with bags of swing. Kerri Chandler style stabs across organ chords and an infectious high end pattern plus a breakbeat brings the groove.

Baker Lights starts with breaks then drops to a 4/4 as the twanging digi bass hits your head. Stabs, synths & samples bounce in all directions whilst ripping over the drums.

Ivasha Flew closes off the party and heads deep into the Latin tropics with tribal chants, drums and infectious synth lines. This is a proper late night Balearic beauty and will cause scenes if dropped at the right moment.