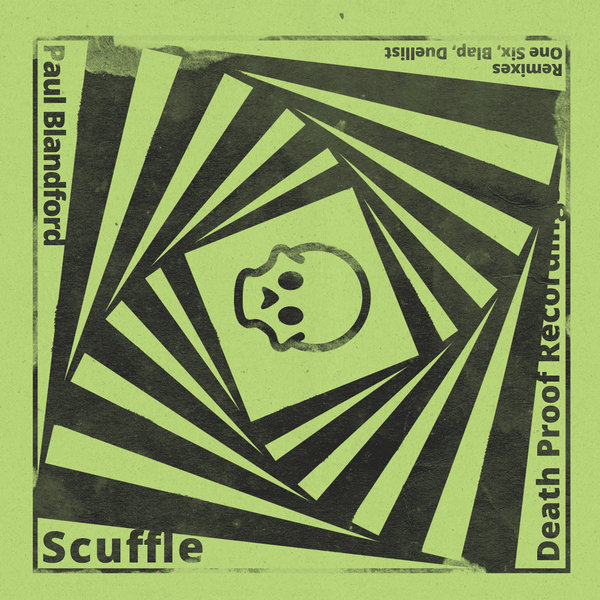 With a gargantuan 3 years between this release and Paul Blandford's last, it's safe to say we've waited too long to see some more work from him. Nonetheless, Paul returns with a thumping new track in the shape of 'Scuffle'. It's defintitely worth the wait!
As the title suggests, this isn't for the feint of heart. 'Scuffle' is arnarchic and unbridled in its approach; this ferocious techno-stomper is expected to leave dancefloors messy. It's raw in its drive and groove, yet atmospheric enough to reach every corner of the space it gets unleashed in. Dictating throughout with warped vocals and pulsing bass, it climaxes into rawkous breakdowns, only to be dropped and scruffed up again for the next onslaught.

On remix duties, up step some of the most exciting acts to come out of the techno & house scenes in recent years.
Firstly fellow Welsh live-techno outfit Blap, who have seen plaudits from some of techno's elite this year after their much lauded release on Blackseam Records.
Next up sees Edingburgh's Duellist; brutal unabandoned techno is his forte which has seen him take his ruthless sound to the land of the rising sun, Japan, in recent months.
And last but not least house-head One Six, who needs no introduction to the DPR faithful having provided one of our favourite remixes ever on Parcel's 'Viable'.