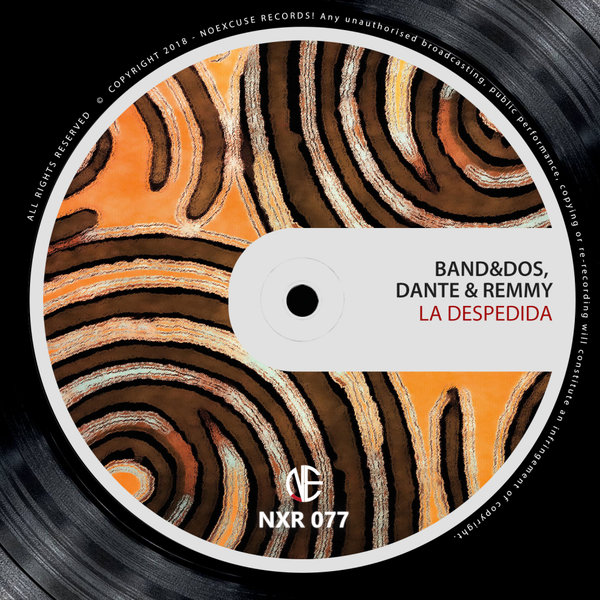 The next release on NoExcuse Records comes from the combined efforts of Band&Dos along with Dante & Remmy. Their La Despedida EP brings a quintessentially Latin punch to the party, bursting full of authentic tech house flavours.

'La Despedida' immediately slams its continental hand on the table, commanding attention with it's pulsating low-end and flamenco-like attitude. Raunchy, late-night tech house that leaves a sensual aftertaste in your mouth. It doesn't get much more non-commercial than this!

'Mad Girl' follows up nicely with a more stripped-back approach. Again keeping the Latin vibe alive via tonal percussion and the aid of castanets, the track is a mostly underground affair with plenty of atmosphere and character. Big drums and equally as strong sub-bass make this another selection for the height of the party.

NoExcuse Records proudly presents 'La Despedida' by Band&Dos, Dante & Remmy.