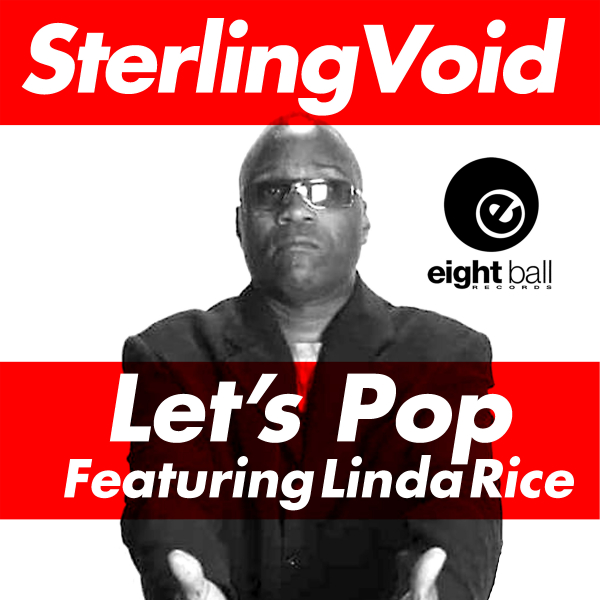 Eightball Records Digital Proudly Presents :
"Let's Pop" by Sterling Void feat Linda Rice.
Sterling who is from Chicago, the House Music's birth place,
produced many of Chicago House records.
His music has ability to unite people across cultures and have uniquely connective sound
that ignited positive repercussions worldwide.
Creating "Let's Pop" with blend Disco and Electro-Tinged R&B magic happened and it exited club dance fanatics like never before.
Featured singer Linda Rice is one of the most talented House Music Diva who stayed true to the dance scene and paid her musical "dues" in full.
With "Let's Pop" vocals Linda had taking the baton from Divas of the present and the past.
DJ Crime who is veteran of House Music and has been DJing for over 20 years created Organic Dance remix for "Let's Pop"
DJ Tantrum who when it comes to remixing records brings more then just a remix.
He is an expert on creating a special feeling and that exactly what he has done with his "Let's Pop" remix.