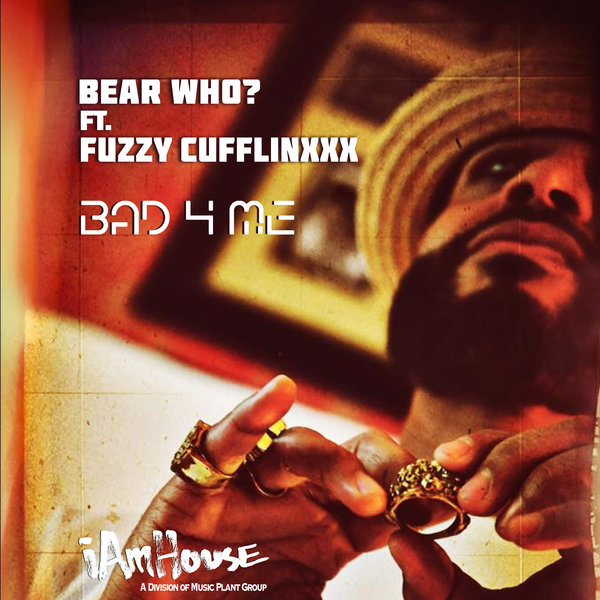 Bear Who?- Fuzzy Cufflinxxx is a world renowned name in the House Music scene! This Incredible Artist, Producer, and DJ has countless Hits such as "Fix My Sink and many more!!" He is one of an elite group credited behind the sound of Daft Punk!
Bear has teamed up with the legendary Music Plant Group to release his latest HIT on the i Am House label!!! This new Heater is exactly like the title says "Bad 4 Me!" PEAK hour mixes from Norty Cotto, Georgie Porgie and the man himself!! Again no hype needed just press play!
BIG BIG BIG TUNE! Recommended for all that Love House Music!
#iAmHouse #MPG #BearWho? #FuzzyCufflinxxx #NortyCotto #GeorgiePorgie
Executive Producer: George Andros
Produced by Bear Who? and Georgie Porgie.
Engineered and mastered by G. Andros @Vibe Studios, Chicago.
Written by Edwin Rios
Published by What I%u2019ve BeenThrough Prod/ Georgie Music (ASCAP)
C & P 2018

1,4 &6 Produced by Bear Who? and Georgie Porgie.
2 Remix Produced by Norty Cotto
3 & 5 Remix Produced by Georgie Porgie for Music Plant Group. Mixed @ Vibe Studios. Engineered by Georgie.