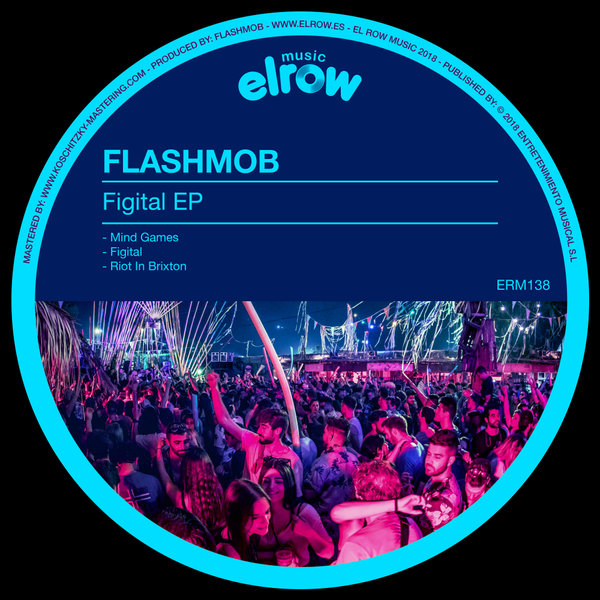 August is hitting an end and elrow Music wants to close the hottest month of the year with yet another hot release in our catalog. Flashmob, one of the most interesting musicians hailing from Italy this year, hits us with this 'Figital EP', a collection of three original tracks that sees him continue with his branch of danceable tech music.

Opening the EP with the track naming it, 'Figital (Original Mix)' is a straight up affair, with crazy melodies, danceable vibe and a kind of creepy vocal line that will make dancefloor go mental. Then we have 'Mind Games (Original Mix), a track with a more soulful vibe thanks to its disco-ish vocal line, presenting a more minimalistic structure and stronger percussion treatment, which makes this a great tune for peak moments on the floor. Finally, Flashmob presents 'Riot In Brixton', the true banger of the EP thanks to its crazy sound FX, danceable spirit and vocal treatment, with a Caribbean voice that changes the whole mood of the track.

2018 is being a great year for Italian producers, and specially for Flashmob that proves with this ERM138 his great shape in the studio. Stay tuned for more!