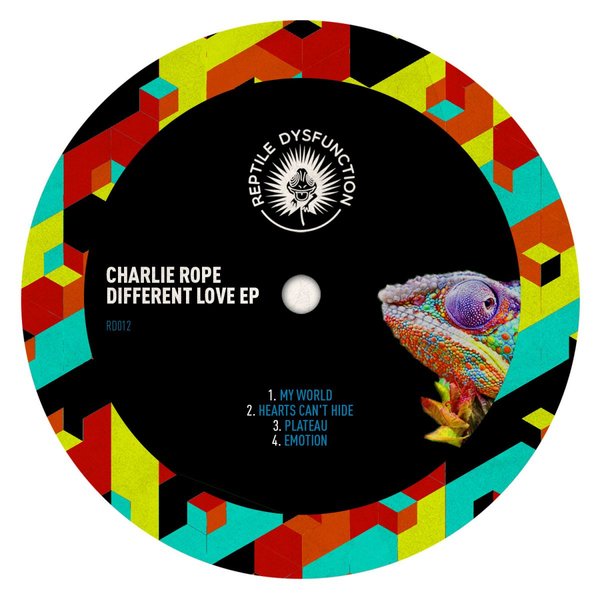 Reptile Dysfunction alumni Charlie Rope is back on the label with his second solo EP, 'Different Love EP': four propulsive house cuts with a healthy dollop of disco for good measure.

Heavily influenced by the likes of Larry Levan, Giorgio Moroder, Frankie Knuckles and Giles Peterson, Charlie Rope's love of classic house music and disco is apparent in his productions, which are also driven by a desire to bring people together through music.

His very first release was on Reptile Dysfunction back in 2017, confidently setting out his musical stall with life-affirming disco loops and chunky house grooves. With 'Different Love EP' Charlie further cements himself as a producer of tremendous ability.

'Different Love EP' is one of the most positive, emotion-rich and fun releases you're likely to hear all year. Vocals whirl, basslines bounce and disco strings soar over the course of four utterly joyful tracks.