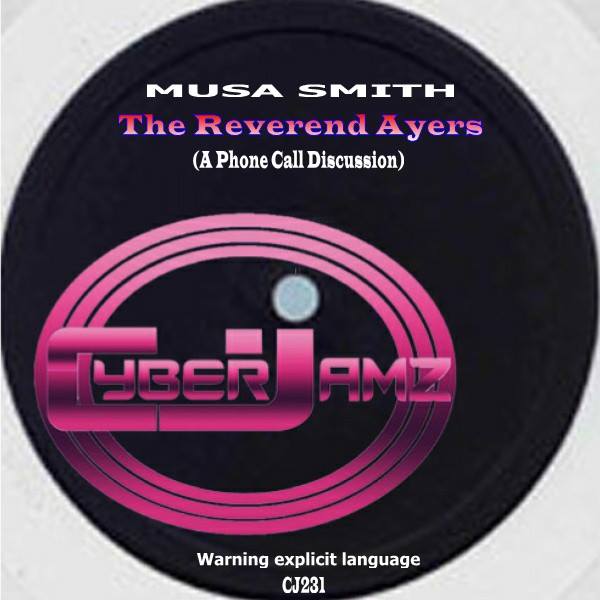 The Reverend Ayers (A Phone Call Discussion)
Cyberjamz
CJ231 | 2018-09-14
Cyberjamz Records family welcome the debut of Musa Smith. In this fine dance floor piece you will hear The REV get it in with callers but his language is NOT what you'd expect.This is a nice cut to roll over the mix but beware of the Explicit conversation.


re-produced,re-arranged and Musa-down by Musa Smith
co-jammed out by Soul Oasis

artwork SammyRock

Another Coyote Entertainment Joint 2018.