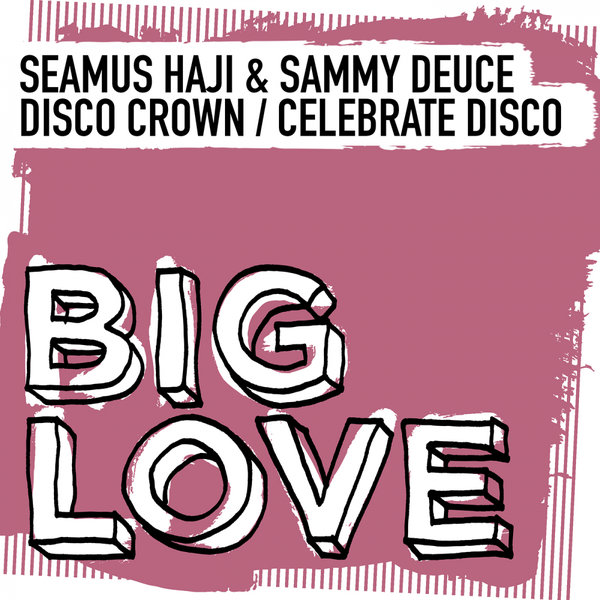 Big Love label boss Seamus Haji teams up with new don on the block Sammy Deuce for this feel good disco house inspired EP.

'Disco Crown' takes us back to the early 80's with a super infectious groove that twists and turns throughout the mix, punctuated by some emotive vocal chops and a spoken vocal taken from the early days at The Warehouse in Chicago....home to the late, great Frankie Knuckles of course.

'Celebrate Disco' also works an early 80's vibe that will have you locked. The hook is chopped and edited to work the dancefloor with uplifting vocal stabs and a spoken vocal that refers to the golden days of disco gone by.

Hope you dig!?