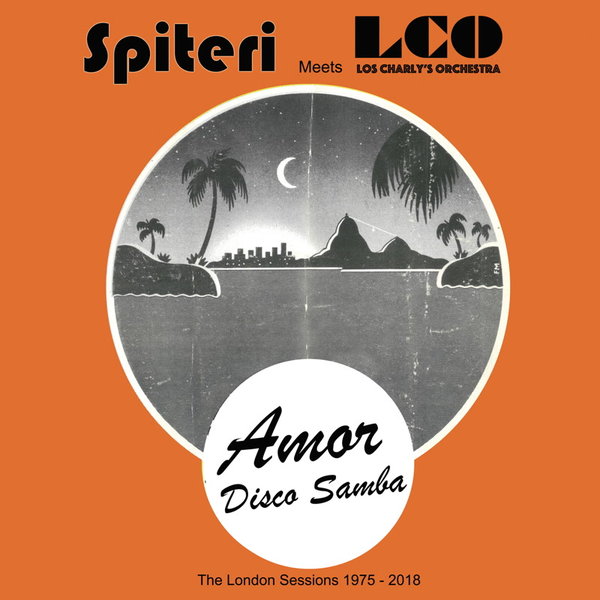 London's, Latin-Funk / Tropicalia fusion pioneer: Spiteri & music partner Stephen Alpert open up their recordings from the Abbey Road Studios archives (1979) and pass them to Los Charly's Orchestra for a brand new re-processing, connecting the true chemistry of the old school with the current LCO technique, which founders: Juan Laya & Jorge Montiel have been crafting for more than a decade now, inspiring music lovers and producers all around the world.
From the origins of the Ronnie Scott's Latin Jam, to playing at the opening of Amnesia - Ibiza alongside (at the time up and coming talent): Bob Marley..., Spiteri lived it all in an authentic experimental fashion.
A few years later, that Spiteri legacy spread it's roots back in his mother land Venezuela and Latin-America, laying the foundations for a new generation of Latin sounds and fusions where bands of the calibre of Los Amigos Invisibles were to be born.

Los Charly's Orchestra meets Spiteri in order to pay tribute to all those years of creative effort with a new series of Re-works, where the emblematic tracks: Amor & Disco Samba set the scene for an initial chapter.
A1 Amor (LCO Rework)
A2 Amor (LCO Instrumental Rework)
B1 Disco Samba (LCO Rework)
B2 Disco Samba (LCO Instrumental Rework)
Written & Recorded by Alpert & Spiteri - 1979
Rework by Los Charly's Orchestra - 2018
1979:
Jorge Spiteri - Lead Vocals & Bass
Stephen Alpert - Keyboard & Bv's
Charlie Spiteri - Percussion & Bv's
Richard Bailey - Drums
Chris Ainsworth - Drums
David Ulm - Congas
Fermin Thomas - Timbales
Winston Dellandro - Rhythm Guitar
Pete Thomas - Trombone
Guy Baker - Trumpet
Jonathan Lovera - Piano
Rebecca Spiteri, Carol Kenyon, Joy Askew, Corrina Poore & Joan shenton - Bv's
2018:
Matheus Nova - Bass
Raphael Delphino - Guitar & Percussion
Ben Allen - Strings
Xantone Blacq - Piano, Synth & Bv's
Juan Laya & Jorge Montiel - Arrangement, Direction & Production.