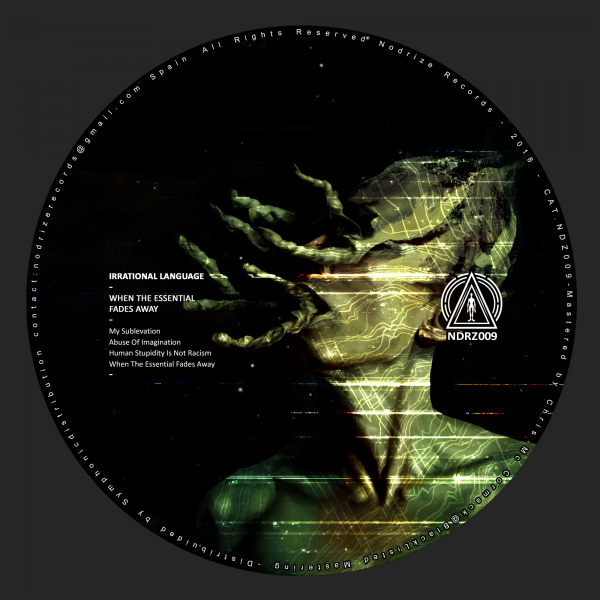 Nodrize Records publica su novena referencia, un lanzamiento compuesto por cuatro cortes firmados por el capo del sello Irrational Languague.
En ellos las líneas maestras del sonido Nodrize se mantienen intactas. Techno de alto impacto y poderosa pegada, bien sea con un revestimiento industrial como el del primer tema "My Sublevation", de marcada tendencia ácida como muestra "Abuse of Imagination", con los ritmos quebrados del IDM en "Human Stupidity is not Racist" o con la ascendencia Detroit por la que transita "When the Essential Fades Away", último track y el que da el título al EP.

En estas cuatro pistas toman vida los elementos indispensables del techno de alto octanaje, con un sonido impecable y una elevada carga de energía. Temas que han de sonar a altas horas de la noche y que buscan calentar aún más la pista de baile, a ser posible en salas con una iluminación reducida y un público entregado.

Como han hecho hasta ahora, desde Nodrize Records nos siguen obsequiando con lanzamientos de techno rotundo y robusto, versátil y con dotado de un gran conocimiento, y visto que este último EP está producido por el alma mater del mismo, entendemos y celebramos que desde el mismo sigan explorando las distintas ramificaciones de la música techno y ofreciéndonos temas tan compactos y diversos como los que encontraras en el EP "When the Essential Fades Away".