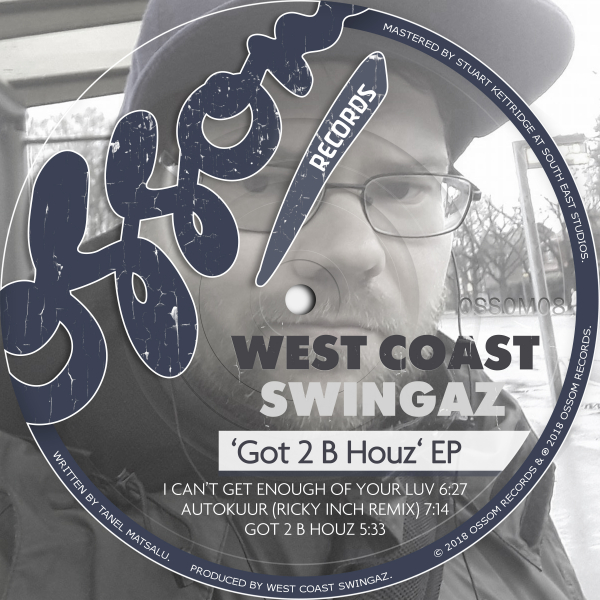 West Coast Swingaz "Got 2 B Houz" EP

July is the time of year to harvest my old meadows. The rattling vibe of my old tractor shakes ma' bones well, the vibe is sweet, making me ache all over the body man! The bonus of today is broken cardan of the mower. Repairing it is no panic really, if a hillbilly like me can't handle it on my own, there's always a handy villager around to fix it, a true engineering maestro capable of tuning out the spare part of any piece of steel.

Tanel Matsalu aka West Coast Swingaz crops loads of the raw house vibes after his daily business is finished. The EP is a dedication to a friend from Tartu having a bit of troublesome times right now, her ringtone has been one of Tanel's tunes for a while by the way. Kind of mutual support we urge for every day.

With that, you can't go wrong – it got to be house!

The Credits:
All tracks written by Tanel Matsalu.
Tracks 1* 3* produced & mixed by West Coast Swingaz in Väätsa, Estonia.
Track 2* additional instruments, produced & mixed by Ricky Inch in Tallinn, Estonia.

Mastered by Stuart Kettridge at www.sestudios.org
Artwork by Rene Tepponainen www.omlett.ee

© 2018 Ossom Records
℗ 2018 Ossom Records
www.ossomrecords.com
DON'T KNOCK, THIS IS OSSOM.