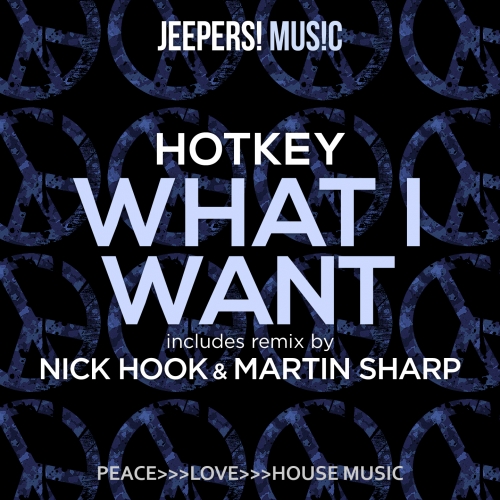 JEEPERS! proudly presents 'What I Want', a new vocal house single from HOTKEY, which includes a top remix from NICK HOOK & MARTIN SHARP.

'What I Want' is HotKey's second release on Jeepers!, following on from last year's 'Let The Music' which received support from a host of top DJs.
HotKey consists of London based DJ/producers Scot Gray and Peter Cable, and the duo have put together a vocal track with a sumptuous piano riff and catchy vocal hook, which is perfect for summer clubs.

Label stalwarts Nick Hook & Martin Sharp supply a first-rate remix with a classic house sound and a big bass-line designed to get your dance floor grooving.

Another fine release from Jeepers! that's guaranteed to get your club jumping.