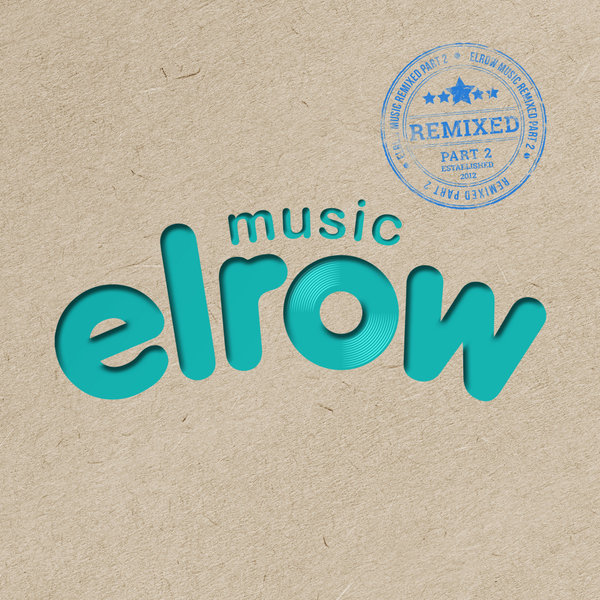 Wazzup
Chus & Ceballos Remix

(6:09)
The year has reached its peak! July is already here and our crowds know how much elrow Music loves summer. Just leaving another amazing Off Week behind, we welcome the hottest month of the year with one of our freshest releases so far! As promised, for starting July with good foot, we bring you the second installment of our 'elrow Remixed' series, with yet another three big hits from our back catalogue, remixed by three big players of the scene.

Opening this 'elrow Remixed Vol.2' we have KlangKuenstler hit, 'Pop Dem Bottles' reinterpreted by Detlef himself. 'Pop Dem Bottles (Detlef Remix)' is a groovy, percussive and playful track, that uses the vocal line as main thread to deliver a completely different track from the original, with a character of its own and clearly dancefloor-oriented.

After that, we find a track by a big rising star: Pirupa's 'Wazzup' was one of our crowds favorites and now it gets a proper treatment by one of the most important Spanish-duos of the genre: Chus & Ceballos. Creating a darkish, soft, percussive and danceable track, with minimal touches, Chus & Ceballos' take breaks into real dancefloor madness.

Closing this EP we have a track by of the most interesting teams we've had in our back catalogue so far: the four-way formed by Camelphat and Mat.Joe. Their remarkable 'Bang 2 Drum' is now being reinterpreted by the fast rising Jesse Perez, creating this breakbeats-influenced 'Bang 2 Drum (Jesse Perez's Deep Bang Remix)', a serious, deep, breaky, housy and atmospheric song that breaks completely with the stablished paradigms of tech-house, creating a true beast banger, destined to create some heavy buzz...

With yet another amazing delivery, keep tuned to elrow Music! We have many surprises yet to come!