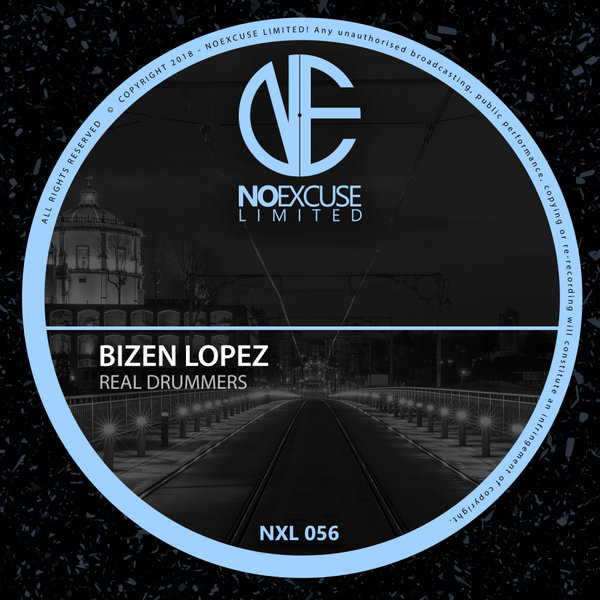 Making his return to NoExcuse is Bizen Lopez, after delivering a killer remix for Ario on our 'Records' imprint he now comes back to visit with a darker, Deep Tech approach on NoExcuse Limited. Bizen has been featuring on some of the best Deep Tech labels in the game recently so we are delighted to have him back onboard with us!

He gets his solo release started with 'On Off & Eglo', a sinisterly captivating after-hours piece. It's deep, rolling low frequencies are raw and striking from the get-go and they are accompanied by enigmatic male vocal chops throughout. The track descends into a labyrinth of expansive and dark soundscapes within the breakdown segments and then rips you right back out of the abyss, sending you rolling along with the groove time and time again.

Bizen follows up in a commendable fashion with 'Real Drummers', another eerie five in the morning affair likely to satisfy any dusk dweller's craving. A track with more sinful personality and chasms of deep, ominous acoustic colours; matched perfectly by it's accompanying minimal rhythms and hints of twisted vocal licks throughout.

One thing of great note throughout this release is Bizen's distinct ability to advocate quality over quantity in a very subtle yet effective way, both tracks deliver a unique blow without having to be d-floor destroyers. An artist that can create a specific output for an exact moment, not just the entire night; something that gets top marks for intelligence.

Bizen Lopez's 'Real Drummers', brought to you by NoExcuse Limited.