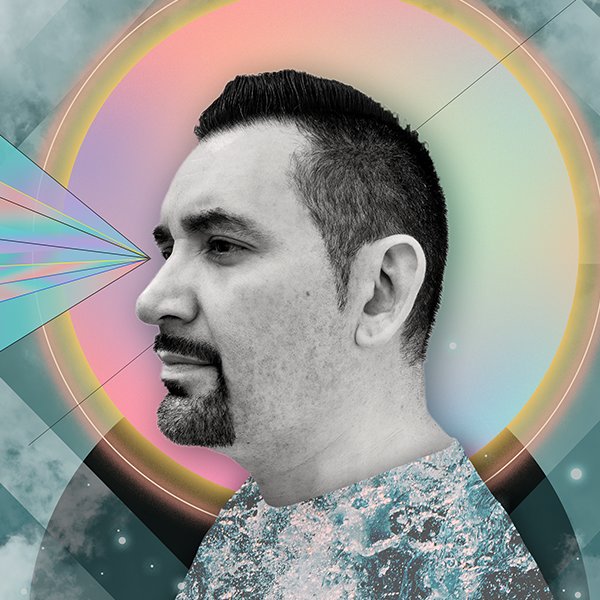 Artist
ANDREW LOZANO
Born in San Jose, Andrew grew up playing and writing music at an early age. In grade school he sang in choir, played piano and organize school musicals. During this time Andrew learned the craft of sound engineering while working as a pro audio specialist at Guitar Center.
As foreseen, the self-proclaimed "perfectionist" joined three other musicians in 1999 to create "Uneaq" a live house music band from the bay area on OM Records. With the success of Uneaq, Andrew co managed a house music label called "Clique Trax" with budding artist Joshua Marquez and also taped into DJing and performing as a solo artist. Andrew then moved up north to Elk Grove Ca. with his family where he began engineering his own music studio and music label called "Freqy Music Group" which launched in 2011. Andrew has produced and engineered many music projects around the world including local electronic artist Billy Lane, El Conductor and Live Manikins. Andrew as also tapped into film and helped produce a graffiti movie called the "END FR8 Project" available on iTunes.

Andrew's contributions can be heard on labels such as Om Records, Pan Handle, Nightshift, Jump Recordings, Fogbank, Freqy Music Group, Jetset and many others.

Thanks to his many talents, Andrew manages to bring a beautiful sound and innovative style to dance floors across the globe!

2019-10-25

2019-10-25

2019-09-27

2019-09-27
High Life
Andrew Lozano's Body High Remix

(7:18)
2018-06-22
2017-08-04
2016-10-10
2016-01-01