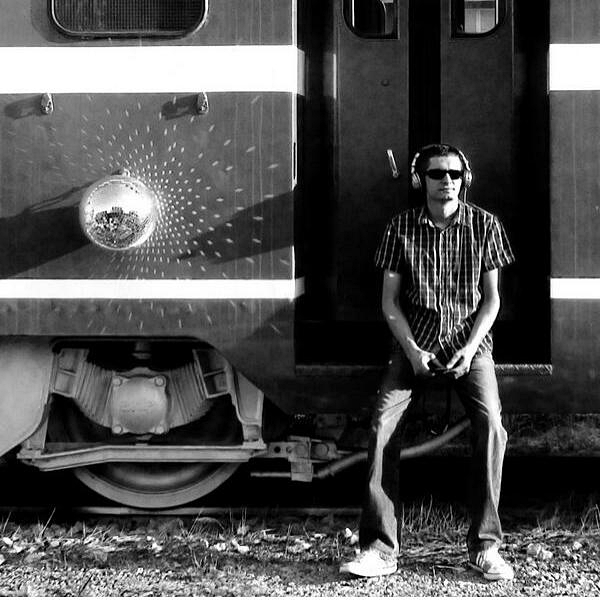 Artist
TOPA
Mladen Topic a.k.a. Topa, born in 1983. in Pozega, Croatia, begins his musical career early in his youth. At the age of 11, he started playing drums. He played all kind of music from classical to rock. In highschool (Musical highschool for percussions) he started to experiment with house music and DJing, his style is Funky, Jackin' and disco House.

Today, he is a song writer, a DJ and a producer of house and pop music. Croatian pop singles «Ovisan» (Addicted) and «Otrovan tobom» (Poisoned by you) had great success on Croatian radio stations and charts because of their unique pop style with influence of house, disco and funk.

His parties are called Body movin', just like a radio show that he does on the local radio station (Radio Pozega), where he currently works. As a drummer and a DJ, he performed in cities around Croatia. In 2009, his friend DJ Dominik Car came to an idea of doing live act with him (DJ Dominik Car) on decks and Topa on congas, bongos and timbales, they called it «House meets Congas». Thay performed live in many Croatian clubs.

The year 2012 is most important for Topa's house music career since his first jackin' house tracks have been released. First single "I got over" has been signed for Caboose Records in summer 2012. After that, Topa drops his first EP release "Watch The Sun" (including Audio Jacker remix) for Tasty Recordings. "Jazz relgion" EP followed for Twins Mansion record label.Topa's 3rd EP "Underground sound" 294 records had great success on jackin house charts... Releases got great support from DJ's like Mark Farina,Derrick Carter, DJ Mes,Rescue, Robb Swinga, Hapkido, Gramophonedzie, 4 peace,Joey Chicago,Stacy Kidd,Angelo Ferreri,Millty Evans, Camille, Tim Forester,Lucas Rezende...

2013 Topa released 4 new EP's also joins famuous Chicago based label Flapjack records...

In 2014 Topa brings some new heat on Juiced ,Mjuzieekal Education,Tasty,Pocket Jacks Trax ,Ammo Recordings and entered Traxsource house top 10...Also in July of 2014 Topa started his own label Body Movin Records.
POS.
TRACK
ARTISTS
LABEL
GENRE
RELEASED

2022-02-10
2017-10-18

2019-05-20

2019-05-20
2018-08-06
2016-06-17
2014-09-19
2013-10-02
2013-10-02
Wanna Do
Christian Alvarez Bumpty Bump Dub

(6:12)
2013-09-20