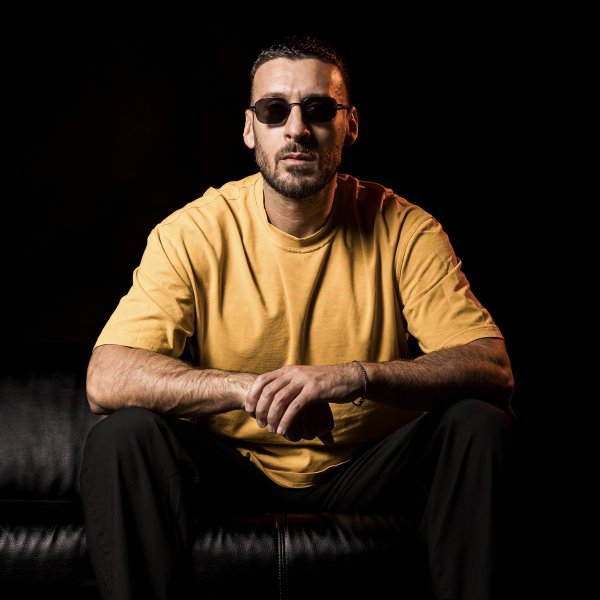 Artist
ANDREA MAGGINO
Andrea Maggino was born in southern Italy (Gallipoli) in 1988. His first approach to music was through the study of piano. A few years later, he started to get his hands on records, preferring electronic music showing taste and technique. In a few years he started playing in some of the most important clubs in Salento: Samsara Beach, Riobo, Praja, Blu Bay, Guendalina. Thanks to the visibility obtained he now performs in many Clubs all over Italy and Europe, such as Switzerland, Spain, Germany, Netherlands, Serbia, Montenegro Albania etc. His sound ranges from House Music to Deep House with Techno influences with vocal elements. In recent years he plays with international DJs such as: Dennis Ferrer, Joris Voorn, Andrea Oliva, Ilario Alicante, Nic Fanciulli, Reboot, Lee Van Dowski, David Morales, Michel Cleis, Stefano Noferini, Hector Romero, Claudio Coccoluto, Satoshi Tomie, Ralf and many others.

- In 2018 he founded the project "Brokenears" with his friend and colleague Marco Santoro, with whom he produces tracks supported by top DJ's of the international scene such as: Carl Cox, Jamie Jones, Marco Carola, Ilario Alicante, Joseph Capriati, Technasia, Dennis Cruz, Paco Suna, Sam Divine etc.

- In 2019 he creates the record label "House'n Chips" which, thanks to the name Brokenears, immediately begins to occupy the highest positions of the Top10 Charts of another download site and Traxsource.

2023-10-12

2023-10-12

2023-06-29

2023-06-29

2023-06-02

2023-06-02

2023-05-12

2022-12-09

2021-11-08

2020-03-23