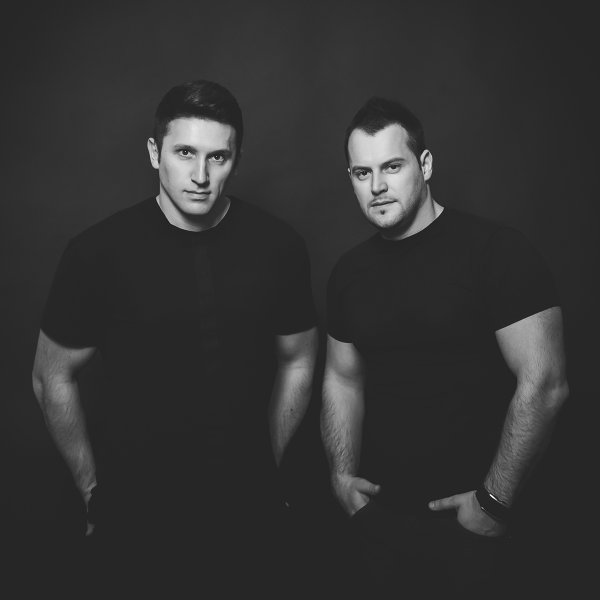 Artist
WISE D & KOBE
Wise D & Kobe joined forces in 2002, when they discovered that their tastes for music were very similar, they became the formidable DJ duo. Behind them is a huge clubbing experience produced by performances at famous clubs, festivals and organizing a large number of events.
Thanks to education at the Higher Vocational School of Electrical Engineering in Belgrade, Department for audio and video technology, along with performances they have dealt with the musical production that gains importance in the beginning of the 2010. the "Muzik X Press Records released track "The Good Life" that. just a few days later, made it to the Top lists of some of the leading online music stores like: Traxsourse ...The song also picked up a number of sympathies of internationally recognized DJs and was spinning at some of the most prestigious events such as Sensation White, as well as in some of the world's leading clubs.

Their music can be found in the playlists of DJs such as: Mark Knight, UMEK, Erick Morillo, A-Trak, Robert Owens, Jamie Lewis, David Penn, Jesse Voorn, Erick E, DJ Dan, Mr. White...
Till now they have a Releases for: Great Stuff, Toolroom, Lapsus Music, Natura Viva, King Street Sounds, Nite Grooves, Guesthouse Music, InStereo...

Their performances are characterized by huge energy carried by the people and the desire to always make great parties. They mix Tech House, House, Techno. One of the characteristics of their sets is certainly that in the music they play there are no restrictions, so on their performances quality retro sound can be heard. Their music is definitely characterized by an awesome technique, which is the product of years of mixing experience and playing on three turntables.

2022-11-04

2022-09-30
2022-03-18

2021-11-12

2020-12-02

2020-12-02

2020-12-02

2020-12-02
2020-11-06

2020-11-06