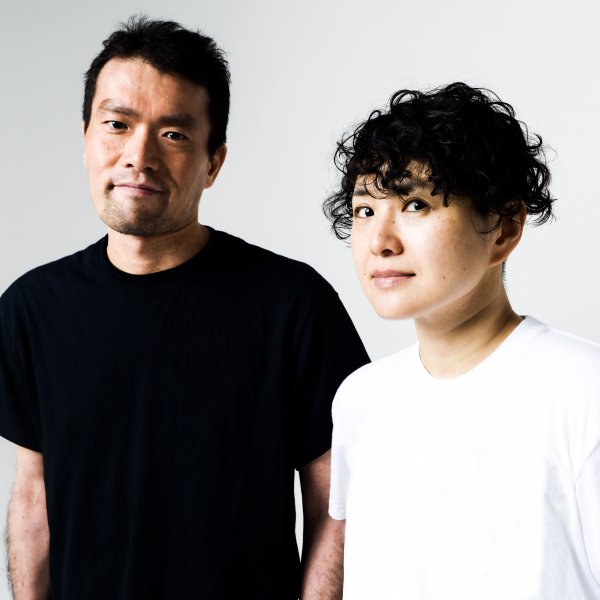 Artist
DAZZLE DRUMS
Dazzle Drums is the two of Nagi & Kei Sugano

http://www.dazzledrums.com/
https://www.instagram.com/n_dazzledrums
https://www.instagram.com/dazzledrums_kei
https://twitter.com/dazzledrums_n
https://twitter.com/dazzledrums_kei
http://www.facebook.com/dazzledrumsofficial
https://soundcloud.com/dazzledrums

Kei Sugano, The Hip Hop culture of '92 spurred him to be a DJ in the club and the disco in Tokyo. After a valuable experience from Tony Humphries and Timmy Regisford, he has mechanically changed his style to more soulful music based on house and dance classics, leading him to NYC several times experiencing the dance floors of parties such as The Loft, Zanzibar, Sound Factory Bar, The Warehouse (Bronx), The Shelter, and Body & SOUL.

Nagi, Loves the dance music since she was 15, way before she set a foot in a disco or a club. Her first club experience was in '96, invited by her gay friend. The journey as a DJ had begun on the dance floor, where she discovered individuality in an environment in which nationality didn't matter. From there she joined "Smoker", hosted by the Japanese legendary DJ Nori at club LOOP from '98 to '08.

Both members started DJing individually in the 90s. Although rooted in soulful house music, their selection blends a wide variety of tracks of dance, house classics as well as current songs. In 2005 they began producing music using the name Dazzle Drums. After building up their catalog with releases through overseas labels King Street Sounds, Centric Music, Tony Records, Nulu Electronic, Tribe Records, BBE Music, and more. DJs such as Danny Krivit, Joaquin Joe Claussell, Louie Vega, Tony Humphries, DJ Nori, DJ Emma and Tim Sweeney have all been known to include their tracks in their sets.

In 2010 they launched their own imprint, Green Parrot Recording. In 2014 they released Japan limited 1st album "Rise From The Shadows". In 2016 their 2nd album "Concrete Jungle" which was released on Anane Vega's label Nulu Electronic. In July of the same year, Dazzle Drums appeared at the Worldwide Festival at Sete Southern France which organized by Giles Peterson. In December They appeared in Ray Ban x Boiler Room Tokyo. In 2017 released the Mix & Compilation CD "Music Of Many Colours" and started party with the same name at Contact Tokyo. Also in July they did Europe tour and starring Amsterdam ADE in October. In July 2018 they did DJ tour 6 cities in 5 Europe countries. In 2019 released the Mix & Compilation CD "Unreleased Remixes & Edits".

Regular parties are at Aoyama 0 Zero on the second Sunday evening of every month "Block Party" since 2006.
2023-09-01

Comet
Original Mix

(7:21)
2023-08-25

2023-08-25

2023-08-25

2023-08-25

2023-06-02

2023-03-31

2023-03-31

2023-03-27

2023-03-27