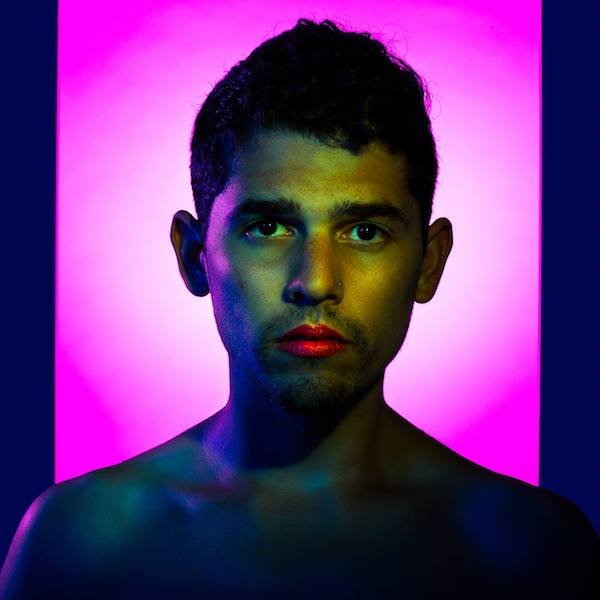 Artist
NICK MONACO
Nick Monaco is here to take you back.... and move you forth.

In the year 1990 Nick Monaco was conceived by two passionate lovebirds in the mystical depths of the Grand Canyon, it was known then that this boy was destined to make magic himself. Nick is a 90's baby from Northern California's Bay Area. He likes long walks on the beach, appreciates sunshine, bass and abides by his personal philosophy: the weirder, the funkier, the better.

Rocking house parties is how Nick spent most weekends in his not so distant adolescence. Thank G-O-D for out of town parents! While his peers fussed over iPod playlists, Monaco busted in with crates of wax and brought down the spot, learning to win the crowds in true school style.

As a freshman in high school, Monaco was obsessed with turntablism and anything with the words Hip and Hop in it. Locking himself in his bedroom with his decks he scratched his fingers numb for more than 5 hours a day. Practice seemed to make perfect as he was soon sought after for his innovative scratches by the all-time extraterrestrial DJ Qbert who asked for Monaco's contribution for the instructional glossary "Scratchlopedia Breaktannica." (Available online!)

Nick will tell you himself, he is as much influenced by Deee-Lite as he is by Elliot Smith and you can really hear it in his wide and eclectic musical tastes. The Soul Clap boys would agree. They received a demo from Monaco in 2011, which featured "Set the Table," and were blown away by its quirkiness, innocence, and originality. Since then they have adopted him as a part of the Soul Clap family and have saved a seat for him on the mothership, Soul Clap Records.

Claude VonStroke over in the offices of Dirty Bird Records has also taken a shining to Monaco. When Nick kicked off 2012 with "Long Kiss Goodnight (Soul Clap Edit)," it was signed to Dirtybird's "Hatched" compilation; a meaningful gesture electing him to represent the future of his native Bay Area. Currently Nick Monaco is making his transition from big bass to deeper, emotional, and more musical explorations, a sign of maturity and growth, the fruit of which we are soon to taste.

2020-07-24

2020-05-22

Drama
Will Clarke Remix

(7:01)
2018-09-29

Drama
Will Clarke Remix

(3:50)
2018-09-29

Utopia
Nick Monaco Extended Mix

(6:32)
2018-08-24

Utopia
Nick Monaco Remix

(6:32)
2018-08-17

Utopia
Nick Monaco Remix

(3:48)
2018-08-17

Utopia
Nick Monaco Remix

(6:32)
2018-07-20

Utopia
Nick Monaco Remix - Edit

(3:48)
2018-07-20
2018-06-12