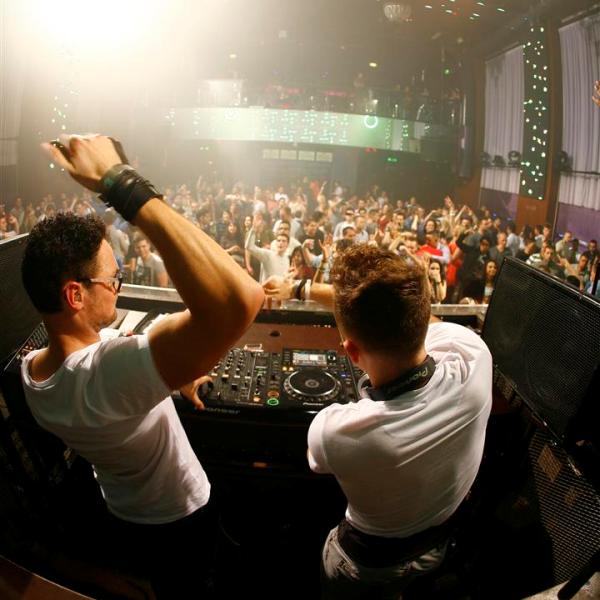 Artist
ROUL AND DOORS
Signing with world's biggest house label Defected Records in the beginning of 2011 was definitely a dream come true for the two Dutchmen. It proved to be a successful year with releases such Forget, Gita, Trinidad, Assiduity and their remixes for Copyright's Kama Yeah, Nadia Ali's #1 hit Pressure and Bob Sinclar's summer hit Far l'Amore, summing up to more than 400,000 youtube views for their productions and edits in 2011.

Keen on enriching the music industry with their particular touch of combining different musical genres and productions, Roul and Doors (RnD Musik) have become known for their unique combination of percussive and melodic elements which can be described as ranging from Afro-Harmonic to Progressive Latin. They first displayed their sound with their first ever release 'Revelation' on DJ Roogs' Hardsoul Pressings label back in 2008, getting to #1 on Traxsource. So far their productions have been growing support by the likes of Tiesto, Sidney Samson, Felix da Housecat, Bob Sinclar, DJ Gregory, Hardwell, Shermanology, Sunnery James & Ryan Marciano , ATFC, Copyright, Simon Dunmore, Roog, Franky Rizardo & Michael Mendoza to name a few.

DJ Wise they have been playing since 2003 when they both started out as DJs for their study association and they have been hooked ever since. After obtaining a master degree in the respective fields of Biomedical Science and International Business, it seemed a logical choice to go for a career in their respective fields of study. However, they both couldn´t resist the temptation to pursue their dream of a successful career in the music industry. In January 2012 Roul and Doors have been picked up by Colluded Talent for their international bookings, giving them the opportunity to travel and display their musical style all over the world in countries such as Morocco, Italy, Estonia, France, Germany and Belgium.

With their forthcoming releases of Guinea-Cameroon (Copyright Recordings, April 11), Saudi/Arabica EP (Defected) and their EP with Franky Rizardo, 2012 will bring Roul and Doors ever closer to realizing their dream!
2016-10-13
2016-07-01
2016-07-01
2016-05-09

2016-03-11

2015-12-07
2015-12-03

2015-10-02

2015-10-02

2015-10-02