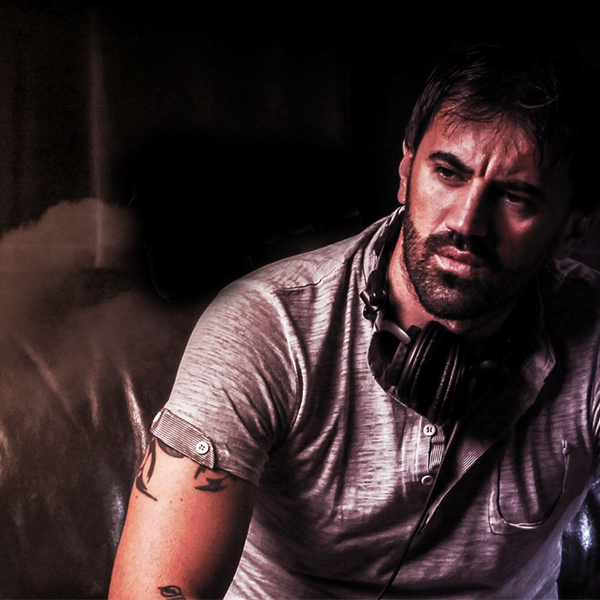 Artist
TONY COLANGELO
Tony Colangelo's first steps as a Dj started in 1994. His strong passion for music, since childhood, made him eager to learn every aspect of the process of creating and making music. Tony did not stop at simply "listening", he needed to fully understand how to technically create a track. He then bought the first samplers and synthesizers of that period and spent his nights tirelessly studying, determined to understand, experiment and test, every single function of this equipment.

Tony's dedication and passion finally began to bear fruit, and in 2002, gave birth to the project Muster & Bluster, whose first single "Just a little more" killed the dance floors of the clubs around the world.

The song was reviewed and played by big names, such as Deep Dish, Danny Tenaglia, Roger Sanchez.

His defining moment, however, came with the second single, "Three" which soon became a huge "Club Hit" in Ibiza and was playlisted in dozens of successful compilations.

In the wake of this success, Muster & Bluster released several remixes, including the song "Superconscious, So Alive" by Sipping Soma, produced by Markus Schulz.

Tony, meanwhile, earned a Degree in Architecture but continued updating his knowledge of musical production techniques with mastering courses, mixing sessions with the best audio engineers, and personal research.

After few years break Tony Colangelo restarted producing, this time as a soloist.

Today he composes, writes (lyrics and melodies), produces and mixes, 99% of his own productions, in his hi-end studio in Milano (Italy).

In 2012 he started his own record label, T.C. RECORDS, which today proudly has 8 active releases and several top ten tracks on iTunes, another download site and Traxsource.

Amongst recent productions are : "Vamos Todos Dançar" (top ten dance chart in iTunes Italy), the official remix made for the huge hit "I see you" by Jutty Ranx, the one made for the famous German artist Kaye Ree "Natural High", "Your Brain Is Mine" and his last single "Vee".

Soon to be released are new remixes of "Lover And A Fool" by Jutty Ranx, "Hide & Seek" by Mat Finley and his new single "Hey Bet".

Tony Colangelo is one of the most sought after Dj's and producers in Italy working with artists from all over the globe, as well as spinning the beats at prestigious clubs, striving to make his musical imprint in the Dance music industry, in his pursuit of excellence.
2019-02-26
2017-07-14
2017-03-24
2017-03-20
2016-12-30
2016-10-28
2016-10-24
2016-07-15
2016-06-20
2016-05-27