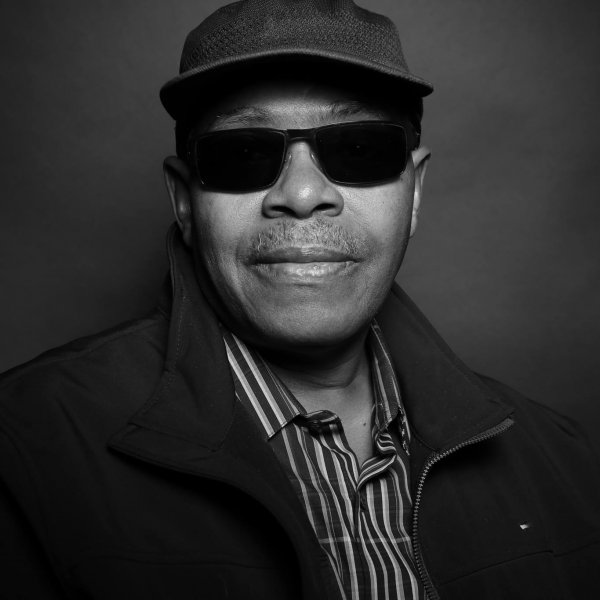 Artist
GARY HUDGINS
Baltimore born and bred, Gary Hudgins has played keyboards professionally for over 30 years. As a self taught musician, Gary's skills and outgoing personality has carried him 'All Around The World For The Funk'.

Beginning from his local band in Baltimore known as 'The Grand Jury' way back in the day where he honed his skills, Gary went on to appear on stage at major venues with The Brides of Funkenstien (along with Dennis Chambers, Blackbyrd McKnight, and Jeff Bunn), the incomparable George Clinton and Parliament-Funkadelic, Sly Stone, Bootsy Collins, Stevie Wonder, Najee, The Red Hot Chili Peppers, Wilson Pickett, Crystal Waters, Christina Milian, The Temptations, The Marvelettes and many others.

Gary's phenomenal keyboard talents can also be heard on recordings and remixes by artists such as Toni Braxton, Angie Stone, Lenny Kravitz, Michael Jackson, Brandy, Ann Nesby (The Sounds of Blackness), Taja Seville, Sybil and others. The outrageous diversity of all these artists will reflect Gary's diversity and his ability to adapt to almost any musical genre.

These days, Gary spends most of his time at his brand new studio in Baltimore, Maryland known as Taj Mahal Recording Studio where he works in creative partnership with DJ Spen, CEO of the new label 'Quantize Recordings Inc.' along with Irvin Madden and Thommy Davis creating the hottest dance music on the planet!
POS.
TRACK
ARTISTS
LABEL
GENRE
RELEASED

Get Here
DJ Spen, Gary Hudgins, & David Harness Vocal Mix

(6:26)
2022-10-28

2023-03-24

Higher
DJ Spen & Gary Hudgins Remix

(6:45)
2022-09-09

Unity
Dj Spen & Gary Hudgins Tumblin Down Dub

(6:47)
2023-02-17

2022-06-24

Better
DJ Spen & Gary Hudgins Soulful House Remix

(8:19)
2023-06-02

Love Is
DJ Spen & Gary Hudgins Miami Disco Mix

(6:44)
2023-03-31

Unity
Dj Spen & Gary Hudgins Remix

(7:46)
2022-07-29

2021-11-05

Bring It Up
Dj Spen & Gary Hudgins Extended Remix

(7:49)
2023-03-03