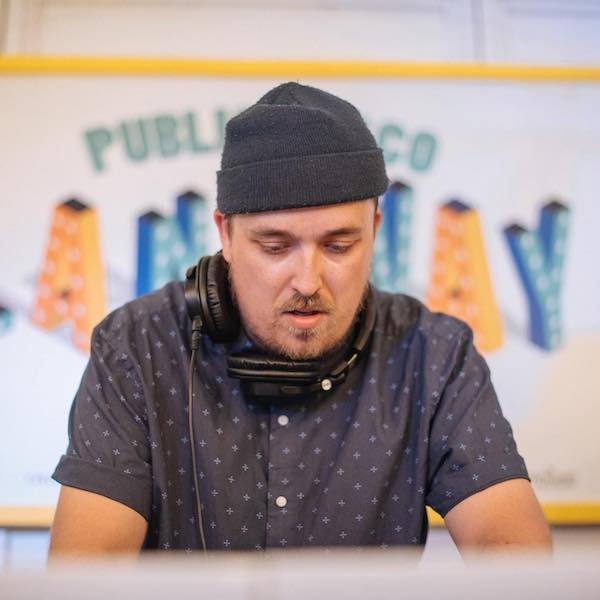 Artist
JESSE BRU
Vancouver based producer makes soul tinged house music, Influenced by early 90s hip-hop's use of samples, gravitating towards the deeper side of things and usually with a proclivity for chopped up jazz breaks and vocals .
Bru's sample-heavy production's mix diverse sounds pulled from found internet videos and dollar record bins into deep, mid-tempo house tracks. He has been Releasing Music since 2013, when he released his acclaimed 'Changing for you' EP on Heart to Heart records. Since 2013 Bru has been steadily releasing records on labels like Houseum Records, Axe On Wax, PNP, Piff, Ego Planet, Dansu Discs and Blaq Numbers and Happiness Therapy.

Jesse took a pilgrimage to Berlin for two years and spent the bulk of that time touring around the EU and holding down a residency with the Koffian collective at the legendary Ipse Club for both summers ( alongside Black loops, Carlos , Ruff stuff and founder and all around amazing human 'Turkish ') opening for acts like Soulphiction, DJ Boring, Harrison BDP, Dj Haus, Sweely, S3A) whilst also releasing a slew of notable record along the way 'Tonite' on Axe on Wax and 'Late Nite Jam' on Piff Records. Bru has since relocated back to the coastal shorelines of Vancouver /Canada with a renewed sense of purpose.
launching an event series and soon to be record label with long time collaborator / and sister ( Brau ) called 'A Family Affair '.
With an aim to carve a space out in Vancouver and make a platform to bring and also support the local and international music they feel should be getting more love at home and abroad.

Jesse wrapped 2018 with a great split EP with Harrison BDP on France based record label/party series 'Happiness Therapy'. 2020 will see Bru's first Full Length outing since his digital lp ('Mid City' released back in 2012), again on Happiness Therapy on december 11th !

2023-01-13

2022-12-30

2022-12-30

2022-12-16

2022-12-16

2022-12-16

2022-12-16

2022-11-25

2022-11-11

2022-11-11