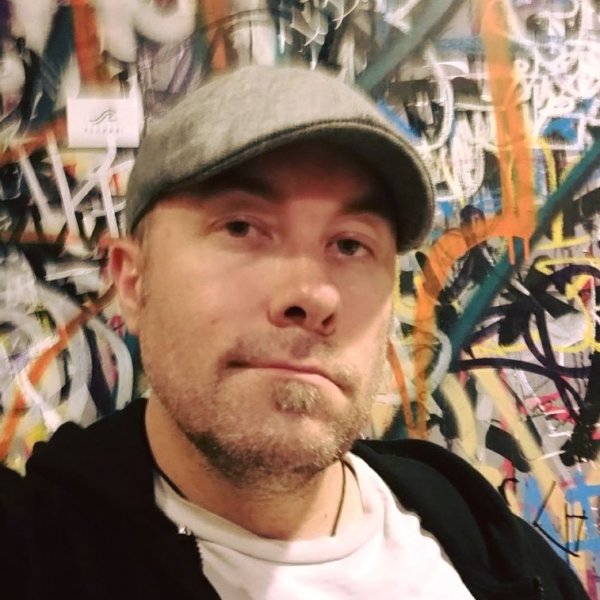 Artist
BRETT STARR
Brett Starr has an unquenchable passion for elevating the tonal vibration of his environment and it's a driving force behind who he is. With nearly two decades behind the decks in countless environments, he now brings the depth of his dancefloor knowledge to productions for you!

Starr began playing music at age 12, performing as a guitarist with bands across the second wave punk rock scene of Southern California. He found the power of House music on the West Coast in 1998 and has been DJing ever since. Starr has performed with iconic legends such as Jesse Saunders, Marshall Jefferson, DJ Disciple, Doc Martin, Jeno, Miss Honey Dijon, Justin Long, Dj Diz, Jimpster, Joshua Heath, Alexander East, Wally Callerio, Maya Jane Coles, Fred Everything, and JT Donaldson, just to name a few.

You'll find Starr's live and studio mixes on Mixcloud going back to 2003. He webcasted nearly 100 hours of live sets on Lowercasesounds.com, the longest running electronic music performance site on the Internet. For several years Starr hosted a Thursday Night downtempo show on one of the most respected Jazz radio stations in the world, Jazz89 KUVO. He currently resides in Denver, Colorado where he perfects dancefloor gems for you and keeps a steady residency with the best headliners House music has to offer. You can always keep it real with a Brett Starr production!
2022-08-19
2022-08-19

2022-04-15

2022-04-15

2022-04-15

2022-04-15

2021-11-15

2021-08-06
2021-07-09

2021-05-31