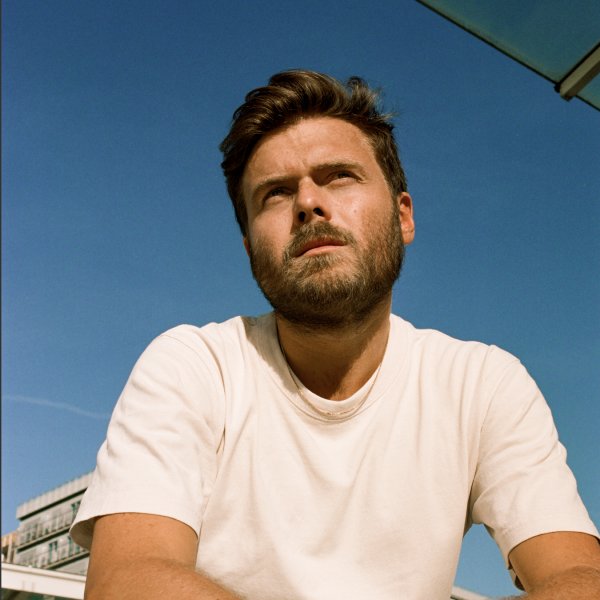 Artist
KARTELL
As a teenager, Kartell was curious about everything and his bedroom would turn into a workroom where he would conduct experiments. From the beginning, his music is soaked in warmth, tinged with a melancholia that comes with the golden hour while facing the open sea. Soon, he moved in Paris, and Kartell discovers a whole new world. Late nights in clubs in Pigalle and encounters with a thousand and one people who love and make the same rhythm. In 2012 he releases his first EP, Riviera. And all of a sudden, the pace picks up while Kartell travels from recording booth to recording booth.

South Korea, or Colombia, or the American West Coast. Each of Kartell's sets, be it underground or in front of the ocean, are unreleased bits and pieces of tunes unearthed here and there along his travels and encounters. At the same time, Kartell remixes numerous tracks and releases them on the fly. A new lease of life is found in Tides, a track released in 2018 and a collaboration between Kartell and English producer SG Lewis, with the clear notes moving forwards and then, suddenly, diving into an endless cosmos.

Kartell's new EP 'Daybreak' conveys the same atmosphere and represents an important step in his career. It's a release where the house sound captures accurately the colors, the temperatures, the favorite images from the 31-year-old producer, the orange from the scorching afternoons on the beach and the blue from the cold nights on top of cliffs.

2022-10-28

2022-06-24

Time
Franc Moody Remix

(4:14)
2022-01-14

All In
Cody Currie Remix

(4:48)
2022-01-14

Stay
DJ Counselling Remix

(4:48)
2022-01-14

All In
Cody Currie Remix

(4:48)
2021-12-03

Time
Franc Moody Remix

(4:14)
2021-11-05

2021-02-19

2021-02-19

2021-02-19