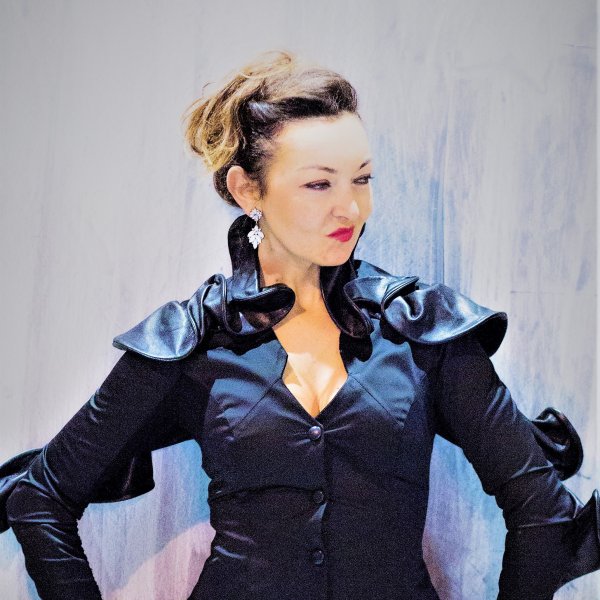 Artist
ROCIO STARRY
Rocío Starry was born in Madrid under an artists family.

Her style has been always defined by jazz and soul.

She started listening and appreciating electronic music sinse she was a teenager. When she discovered house music and soulful, always dreamt on putting her voice in those tracks she used to listen on the best radiostations in the world.

One day she met DJ Renay from New York and she presented her to Slavic, a talented producer from South Africa.
They both released under Slavic Productions her first collaboration "Summertime", being on the top lists in "Afrodesiamp3", a digital store in South Africa..

Since that time, many South African producers started to get in contact with her, sending all blessings and congratlations.
Then her second release "Soulmate" with DJ Staxx arrived.
It was a hit in South Africa.
Due all demands in that side, Rocio felt she had to visit the country. Slavic, as her producer and manager took her to Metro FM and other important radiostations based in Johannesburg for interviews and live performances.
And everything flew quite well, as she started collaborating with great producers all over the world, but always keeping the good connections with South Africa, touring at the main cities once a year for 6 years now. In that side, they consider her very exotic, different and original.

She is the only vocalist in Spain who do this kind of afro- tribal style live and recording studio.

Her contralto voice is very versatile and she is a very creative composer, able to vocalize any electronic style. Her work method consists in the improvisation, as a jazz singer, listening the instrumental received a couple of times and then writting what the tune transmits to her. Improving year by year.
Hope you enjoy her music.
2020-08-16

2020-08-14
2020-08-14
2020-08-14
Go
Donluiz Musicue Soulful Flava Remix

(7:29)
2020-08-14
2020-07-31
2020-07-24
2020-07-24
2020-07-24
2020-07-24