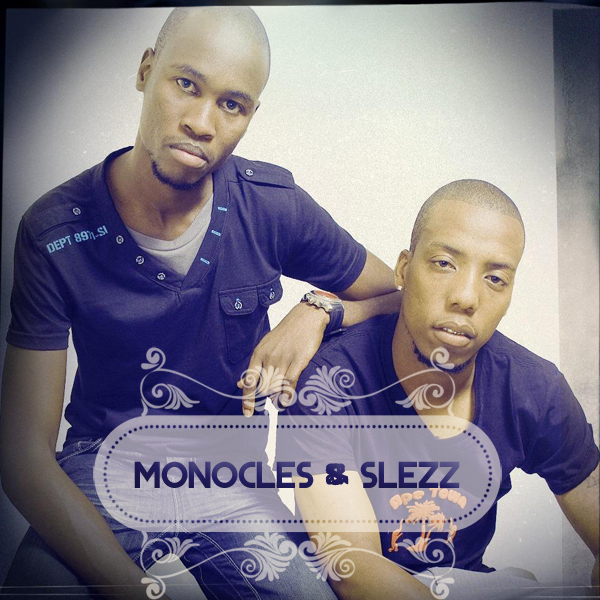 Artist
MONOCLES & SLEZZ
Tebogo Leshotho aka Slezz UlteeM8 born 1987, in Welkom, South Africa is a bedroom producer and DJ that started with this passion at the age of 13, using computers and was booked all over at the local parties, he was well known for his megamixes. In 2004 he started taking things to another level where he was introduced to a music production software called Image-Line Fruityloops. in 2005 he started producing his own tracks and gave them to numerous DJs for Promotions. He produced since 2005 till now, in 2008 he met a producer/Dj named "DJ Matshidi" who was born in Welkom, and started to be interested in music at the age of 11. In 2007 he met Benny and started to produce house music, they released numerous songs which were played locally, namely "Tequila Blanco, The World is Dark & Magic". In 2008 he met Andries Jezile and started their own production called "Ska-lla Records" the guys together met Dj Slezz. Dj Matshidi now has an alter-ego "Monocles". The Skalla Records label is now in the steps of evolving into a bigger platform for up and coming artists around the area which is situated.

"Monocles & Slezz" released an EP under Afro Central Records which was then picked by Afrodesiamp3.com as their favorite, after the release they've never stopped working as they got a lot of motivation from the response of music lovers.

They have released their projects with respected labels such as Melomania Records, Arrecha Records, Foliage Records, Mwimbo Recordings, Vialocal Recordings, Peng Africa Records, House Afrika Records, DNH Records, Nulu Music and many more.

One of their biggest release was "Only Love" where they collaborated with the renowned guitarist from the UK, Andy Compton and with a great set of vocalists from New York, USA (Tantra Zawadi & Dana Byrd).
2019-05-31

2019-03-22
Still
Randomized Coffee Remix

(7:29)
2017-08-10
2017-05-05
2017-05-05
2017-04-27
2017-04-27
2017-04-27
2016-04-25
You
Lilac Jeans Instrumental

(8:27)
2016-01-18