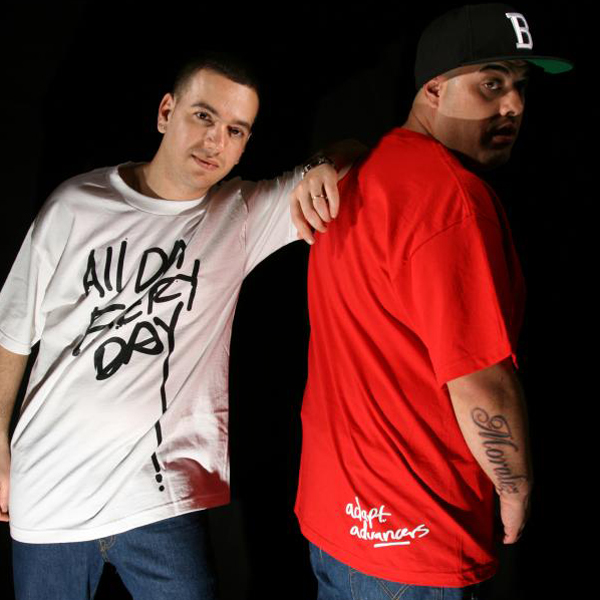 Artist
FRIES & BRIDGES
Back in 2000, Phil Weeks (Paris) and Hector Moralez (SF) formed their duo, Fries & Bridges, having instant chemistry as friends and in the studio. Shortly after meeting, they released their first single, "Time to Yourself" on Robsoul Recordings in 2001. This release brought the duo attention from highly respected DJ's and Promoters Worldwide. Soon they released music on highly respected labels such as, Music for Freaks, Vista and Nightshift.

Both, have since made a huge impact on the House World, behind the decks and in the studio! DJing in International cities like, Paris, London, Madrid, Hong Kong, Beijing, San Paulo, Auckland, Toronto, San Francisco, Miami and Los Angeles. Setting trends, with releases such as the Uprock 3000 series on Robsoul Recordings, and remixes like, DJ Sneak's "Funky Rhythm". The Boys run a tight ship, in regards to the heart and soul of their business, - their highly respected labels: Robsoul Recordings, Minority Music and The Factory.

Setting the bar high with their consistent quality of House Music.

Fast forward to 2010 - there's no slowing down on either side of their worlds. Doing what they love, working in the studio on projects for future releases and DJ'ing together. The future of this friendship is limitless....

2020-11-17
2020-05-22

2020-02-28
2018-11-23
2018-04-20
2018-04-20
2018-01-12
2017-04-14

2011-08-19

2006-07-15