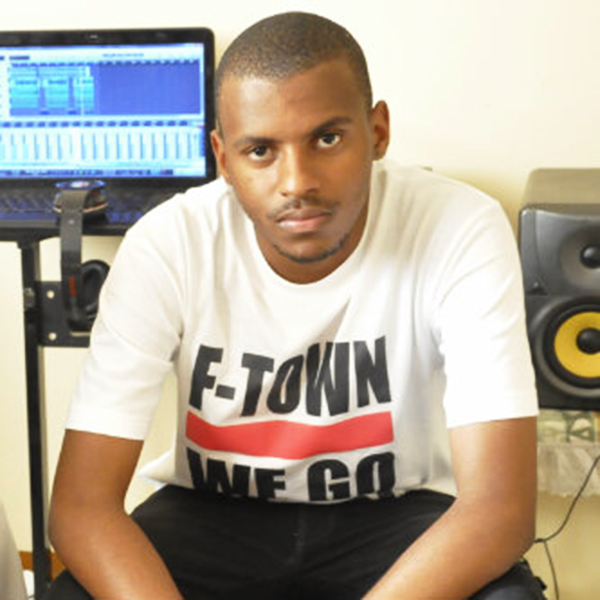 Artist
TR HITZ
TR Hitz is that rare thing in music who understands the world of music over noise just as much as he understands the power of clean Synths mixing, a producer who loves music art TR Hitz is a African-based, Botswana Dj, songwriter and producer, who is currently one of the leaders of a new undefined musical style which fuses Progressive club sounds with Dubstep influences.

A Simple producer from Botswana! produced for W0nd3r , O.M.G., Realtalk, TGB Linxstar, Ozi F Teddy, Scar, Ntsa , MT, Mswati, Legare, EPIC, Karli Beatz , Abb7y, Ohmz The Don,The Beat Maker Ent. Kgwathe Entertainment Records, K-Mark Productions, Ackade, Young Stunna and many more Born in 1991 in Francistown, Botswana, was introduced to the electronic music scene Short after his first DJ gig at the tender age of 16, he began collaborating as a producer with Khan Rams (K-Mark Productions) 808Kev (Blu Muffin Ent "Producer") and Morries Luke (Blu Muffin Ent). In 2010, TR Hitz teamed up with 808Kev ,Afroethics and Frosty to Souldeep (Kgwathe Entertainment Records) and are still working on deeper meanings which will be released In 2013.

In 2011 TR Hitz released his 1st ever album Titled "The Throne (Initiation) at traxsource.com which was re-released this year. TR Hitz's second release "French Man" was heavy with Full Force Electro plus Progressive house with Afroethics and Kuda "Frosty" Ngoma Which was Released on september During the Process of making French Man Album.....TR Hitz fell inlove with dubstep he made a couple of Soundpacks for dubstep which will be released soon compatible with NI Massive....after making the soundpacks he made a few tracks and later on decided to make a dubstep album which was titled "Goes Dubstep" and was released the same day as The French Man Album but under his Label (Ayday Records) Current projects and upcoming releases are the Ep+Album"The Throne 2 (The Final Ritual) by Kgwathe Entertainment Records " Everything Blue (Ayday Records & Kgwathe Entertainment),the new Souldeep album produced by TR Hitz and Afroethics out soon on (Kgwathe Entertainment Records), remixes for Morries Luke, Distant Relatives, Infinity (BW), Music Over Noise - Lets Make Music.
2015-12-24
2015-12-24
2015-12-24
2015-12-24
2015-12-24
2015-12-24
2015-12-24
2015-12-24
2015-12-24
2015-12-24