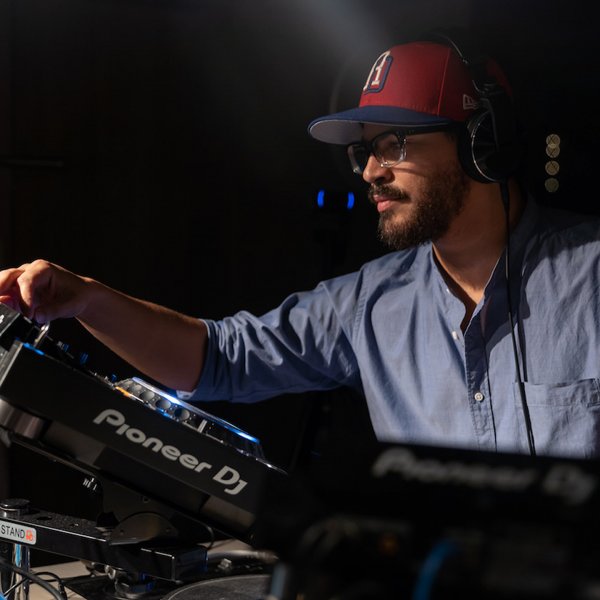 Artist
MAX PELA
Max Pela is "a DJ's DJ". He shows up with a smile, selects the first track, then sculpts every facet of the sonic environment to his precise vision, until the last sound wave emanates from the speakers hours later. His music is Deep, Afro/Tribal, Soulful, Tech and intense; graying boundaries between genres. Constantly seeking variety in uncommon sounds in each genre, the mixture of these genres, creativity, and the search for that specific sound. He has a fondness for new and non-conventional producers. His mixing is patient and flawless and his personality is respected; his performance revered all over world by his peers and fans alike. 

Born in Santo Domingo (the capital of the Dominican Republic), Latin America's new mecca for electronic music. Max's DJ journey began in the late 90's. From 2001 to 2003 he was the headlining resident DJ at Ocho Puertas in Santo Domingo where he became a legend with the Underground House community.  In 2006 he became resident to Carlos Mena's BEMBE party in Miami and Boston in the United States where he began to gain recognition around the world. Max quickly broke through and was chosen as a resident DJ for UHURU AFRIKA in 2008 and ARE YOU AFRO? in NYC in 2011.  Max started his own party HOUSE OF PELA in 2013 where he provided powerful DJ collaboration with world class guest DJs from around the world. As a result, his parties have been praised very highly in the media.
 
Now 2015, Max Pela has become one of the top Artists that represents Deep House / Afro House music. Because of his style and his charisma, the god of Deep House, Osunlade, calls him his little brother who shares his style and love of music while successfully performing together in many occasions. Currently, Max continues to spread the culture of Deep House and Afro-Rooted Rhythms through live DJ performances, radio podcast, and producing live events via AFROBETA BODEGA, his production company, while traveling around the world and bringing his unique sound.
2015-02-20
Despierta
Seed In The City vs Afrobeta Bodega Mix

(6:58)
2012-05-30