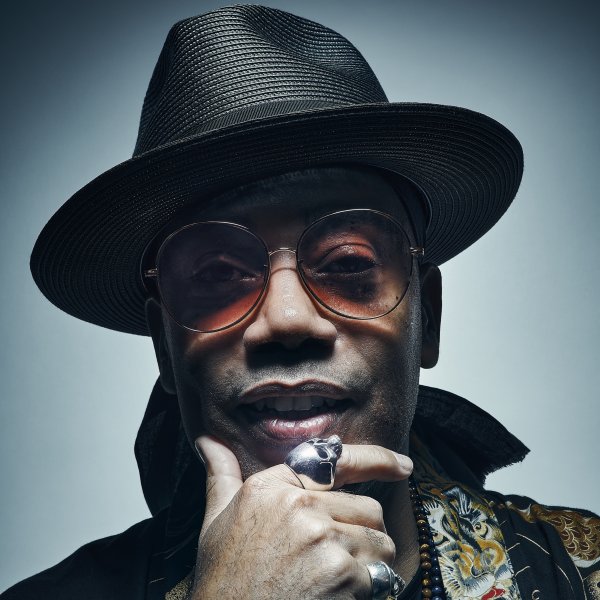 Artist
CARL CRAIG
Carl Craig is described as a creative visionary, a groundbreaking electronic music icon, an inspirational artist, an esteemed Grammy-nominated composer, a world-class DJ and an ambassador for his native Detroit. Yet the common thread that runs through Craig's broad musical canon and creative projects is a resounding fascination with futurism. Carl Craig has cultivated a unique path as an artist, entrepreneur and civic leader, guided by his tendency toward forward
thinking.

As well as an outlet for his own productions, his Planet-E imprint has given a home to a wide range of Detroit-based artists including Francesco Mora Catlett, Naomi Daniel, Flexitone, Jason Hogans, Kenny Larkin, Monty Luke, Moodyman, Mike Agent X, Oliverwho Factory, Ezana Harris, Recloose, Reference, Kevin Saunderson, Big Tone, Tribe, Urban Tribe, and Chaz Vincent.

Staying strong to his Detroit roots, where he still lives today, Craig helped launched the Detroit Electronic music Festival in 2000 and remains a strong force at the festival today. He has also created and launched his non-profit 501-C3 Carl Craig Foundation: "The concept is to find ways to re-educate kids about what's interesting musically that you can't get on the radio... To develop a new music scene that follows the legacy of Detroit music being diverse and interesting, to spot out the most talented young musicians coming out of high school and lend small financial grants to encourage music education at a higher level."

When Craig explains his philosophy, his wry sense of humor seeps into his explanations of far-reaching concepts that merge worlds together. "I have a very special career. When I feel that I'm tired of going on the road I can go in the studio. When I'm tired of concentrating on the studio I can go on the road. I can work with concert pianists, jazz musicians or rock guys. Very few people
have that range of interests. Very few people juggle a career that they choose specifically." No one else can pull it all together quite like Carl Craig.

2023-03-24

Tides
C's Movement #1 - Carl Craig Remix

(9:54)
2022-12-02

2022-10-21

2022-05-27

2022-05-27

2022-05-27

2022-05-27

2022-01-28

2021-11-19

2021-11-12