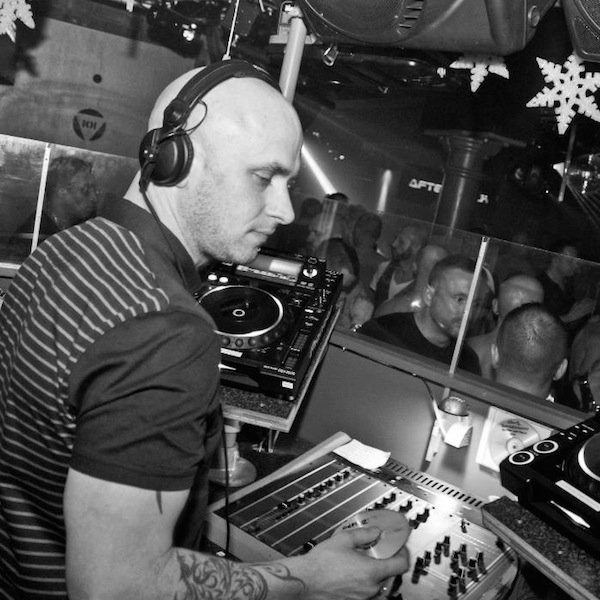 Artist
DANNY PHILLIPS
"With over 14 years of DJing behind him and firmly under his belt Danny Phillips over recent years has started to hit the radar as a serious and passionate artist, especially when it comes to house music.

Although based in Manchester all his life Danny's first connection with dance music started in a different city altogether and at a very early age. In fact at just 16 Danny fell head over heels in love with both house and hard house, a combination of music that in the 90's was served up each and every weekend at the legendary club Turnmills, in particular at the afterhours club night Trade: Where iconic Djs such as Tony De Vit, The Sharp Boys, Smokin Jo, Tall Paul, Steve Thomas and Alan Thompson all cut their teeth as DJs, playing there on a regular basis. It was these very DJs that inspired Danny to purchase his first set of decks at the turn of the millennium, a pair of Technic 1210's.

Within 6 months of owning his decks Danny had already mastered the art of mixing, self-taught by constant practise at any given opportunity. It wasn't long before his new found skill secured him his first regular DJ slot at Manchester nightclub Sub101. It was this gig that catapulted Danny to the attention of several local promoters and bagged him a string of high profile gigs and residencies across the north of the UK and beyond.

Cities to have already sampled Danny's deck expertise include Liverpool, Leeds, Blackpool, Brighton, Stoke, Bristol, London, Ibiza and of course Manchester, where Danny has become a household name on the thriving scene in the city. Throughout his time playing he graced the decks at long running club nights including Morning Glory, Organic, Church and the legendary afterhours club Breakfast Club. In 2013 Danny hit the white isle of Ibiza, 2014 will see him spending the summer DJing in ibiza.

In 2012 Danny's Djing career has reached an all-time high after gaining a residency at Aftershock in Manchester, one of a just a few weekly house nights in the city that has become a place to play on the hit list of DJ's right across Manchester. Originally guesting at the club and after dishing out sets that super exceeded expectation Danny was asked to join the team of resident DJs and has become instrumental in finishing the night at Aftershock with his trademark edgy closing sets.

Bagging himself a new high profile residency hasn't been the only high of the year so far. In July Danny hit the capital to guest at London super club FIRE, a club that has also played a major part in inspiring him to DJ and chance a career in the dance music industry.

2012 has also been the year that Danny decided to introduce himself to the industry as a credible producer and after teasing his audience with the promise of a killer first EP, delivered the goods in the shape of his "Tasered in Tesco" EP. A double track release that was snapped up by major record label Toolbox Music and has reached a worldwide fan base that was until now not within his reach.

His tracks "Beautiful Mountain" and "The Naked Dash" have both peaked as top sellers for the label on several of the major download sites and Danny is already working on a brand new EP to be included on the labels 9th Birthday album to be released in October 2012: A compilation of their biggest releases and one that Danny has been asked to mix. A credit to an artist that seems to be in full flight right now! Three out of Danny's four released tracks have made it into the another download site.net top 10 with tasered in tesco reaching number 1 in the overall hard dance chart.

2013 Saw Danny's debut on the white isle of Ibiza where he played a guest spot that just didn't want to end, playing for a extra hour after the club closed. The party people would just not stop dancing.

For dj bookings email
djdannyphillips@googlemail.com"

2022-05-05

2021-11-19

2021-10-29

2020-11-20

2020-11-04

2020-09-11

2020-09-11

2017-05-29
2015-07-20

2014-03-15