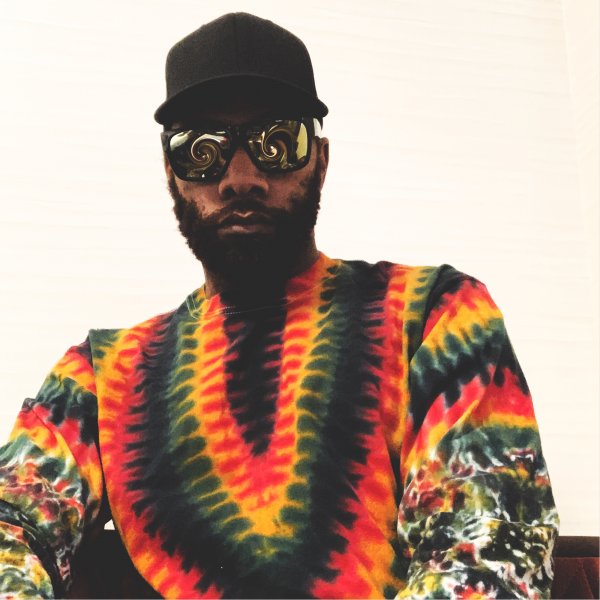 Artist
SEVEN DAVIS JR.
"Sev", is a multi genre Singer, Songwriter and Producer. In early childhood Sev began professional training as a gospel + jazz vocalist. As a teen Sev began studying production of various genres. As a young adult he worked behind the scenes providing ghostwriting, ghost vocals and ghost production in various genres, until deciding to pursue his own solo career permanently in 2012.

Since, Sev has had many beloved solo releases and has collaborated with artists like Steve Spacek, Hot Chip, Four Tet, Electric Wire Hustle, Funkineven, Julio Bashmore, Osunlade, Honey Dijon, Metronomy ft Robyn, Lion Babe, Mono/Poly & Thundercat, Mark Farina, Gabriel Garzón-Montano, Detroit Swindle, Daedelus, Jesse Rose, Ivan Dorn + more. While sharing stages worldwide with artists like Flying Lotus, Seth Troxler, KAYTRANADA, Moodymann, Mark Ronson + more.

Sev signed to Ninja Tune Records in 2014 and released debut album "Universes" in 2015. In 2016 he felt it was best that he leave Ninja Tune to start his own imprint "Secret Angels", where he could journey into new realms of sound and introduce other rare artists to the world. In 2016 Sev took a hiatus to record and self release his sophomore album "Live from the Other Side". In 2017 he performed the album as main opening support on the Flying Lotus 3D Tour.

At the start of 2018 Sev released a two part EP titled "Sev Was Here", to celebrate his official leave from hiatus. Later he released his personal oldies inspired third album "Choir Boy". He will release one more project titled the "Taxi" EP before end of summer, which will be his last solo release until 2019.
POS.
TRACK
ARTISTS
LABEL
GENRE
RELEASED
2018-04-23

2018-10-19
2018-05-28
Family
Junior Sanchez Remix

(6:12)
2018-08-25
2018-08-25
2018-04-13
2018-08-25

2018-07-20
2017-03-15

Friends
Eats Everything Rework

(6:40)
2018-08-31