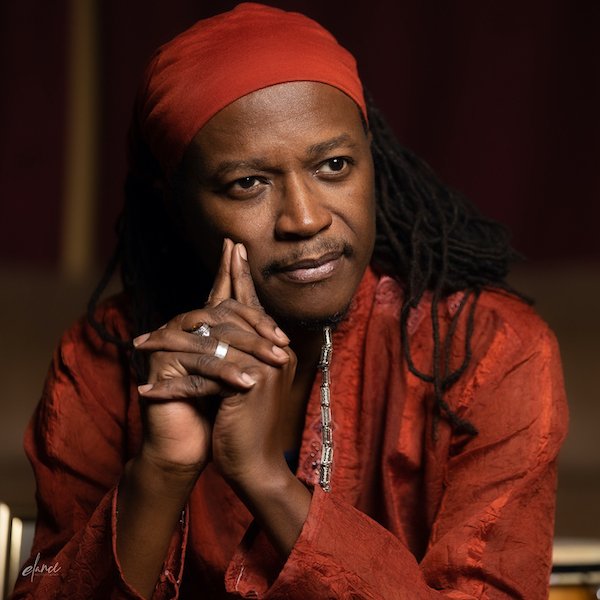 Artist
STEVE MIGGEDY MAESTRO
Born & raised in Chicago through two Belizian parents, Steve's musical journey started at birth through osmosis. His journey marks are with vinyl, instruments and action. His humble musical beginnings included guitar & piano lessons & choirs until the Hot Mix 5 and Prince came into his life. Striving to do both produce & DJ, he started his professional DJ career spinning in Army base clubs on and off post while serving. He also played guitar, bass, keys & drums in many bands during his military career until he came back to Chicago. Steve landed a mix show jock position in the fall of 1993 on Chicago's #1 station, WGCI. By mixing smooth blends of House, Old School, Hip Hop, R&B & Reggae, Steve quickly became a household name. Since then he has gone on to mixing for syndicated powerhouse SuperRadio, Tom Joyner & Doug Banks, doing production & remixes for Steve 'Silk' Hurley, Joe Smooth, DJ Kool, Janet Jackson, Erick Sermon, Tyrese, George Clinton and Faith Evans.

During this time, he continued honing his craft producing which led to the meeting of Michele & Jaman Laws(son & daughter of Ronnie Laws). The trio produced "Brio As In Rio", a jazzy-funky grown-up dance album. Through this piece and others, he started his record label, MMP Records, through another Chicago DJ Raphael, by selling his instrumental downtempo R&B tracks on CD for local dancers. Since then he has produced U.K. soul siren Julie Dexter's full length album, "New Again" on Ketch-A-Vibe Records, released the "Bop Padow" EP on Unified Records, "Happy Place" EP on House4Life Records and the Julie Dexter "Make You Dance" EP with Vick Lavendar's Sophisticado Records.

It wasn't until he released "Tribe Deep" on Void Digital Music when he met & partnered with Jerry C. King; CEO of Kingdom Music Digital Group. He suggested being a label instead of a DJ/producer/remix artist, as a result "Belizian Voodoo Priest" EP was released 2012. Since then he has enlisted the talents of Julie Dexter, Mortimer Snerd III, Belizian Voodoo Priest, The Beat-Trayers, David Risque, Michele & Jaman Laws(BRIO!), DJ Magic, MLM feat Cherezade, LadyLaronda Maestro, P-Stro, DJ Dolla Bill, Rhonda Thomas, Nuwumba, Alicoscia Mele, Colie Aziza, Stan Stubbs, DJ Doc Matrix, Brett Morrison & Jus Densen, D Millz, Tink Thomas, the Sonic Natives, Trackhead Steve & Lorenzo Owens. Enjoy the Steve 'Miggedy' Maestro experience.
DROP!
Miggedy's Full Mix

(8:20)
2023-12-01

2023-11-24

2023-11-24

So N 2 U
Miggedy's Full Dizko Slap

(7:05)
2023-11-17

2023-11-10

2023-11-03

2023-11-03

2023-10-20