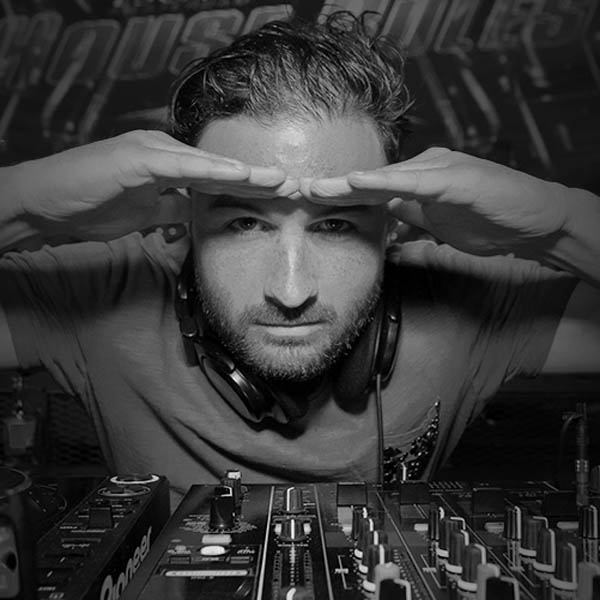 Artist
MIKE SCOT
Born and raised in Amsterdam, Mike Scot (1984) grew up in a vibrant and lively music scene. Inspired by the tunes of DJ's Erick Morillo, Roog, Sneak and Jamie Lewis, from an early age Scot grew a strong connection to timeless house classics, which still form part of his performance today. Over the years, Mike Scot has developed an untameable eagerness for new experiences and a talent for creating inspiring musical friendships, resulting in an impressive CV. It brought him from a selection of Holland's most prominent nightclubs and festivals to those of Ibiza, Switzerland, Croatia, Poland, Italy, Israel & Portugal.

Whether it's behind the turntables in Amsterdam or somewhere else or in his own production studio, Mike Scot stays true to his love for funky house music.
He likes to play and produce versatile, instrumentally infused music with room for deep undercurrents as well as pure dancefloor work. His style is warm, subtile but at the same time very energetic. His love for genuine, heartfelt music and his feeling with the crowd make Mike Scot a sure-fire crowdmover at any given party.

All this eagerness and hard work led him to Sensative Soul, the brandname behind the artist Mike Scot. Sensative Soul (no, that is not a spelling error) actually stands for three things: a musical disposition, a conceptual approach to spinning records and hosting events and a studio production company (in cooperation with Rutti Cruise) and descripes itself as a sensitive sensation, both classic and edgy, both funky and melodious.

Mike Scot & Sensative Soul. For the love of House Music.

2023-03-17

2023-03-17

2023-02-03

2023-01-27

2022-12-09

2022-12-09

2022-11-11

2022-11-11

2022-11-11

2022-11-11