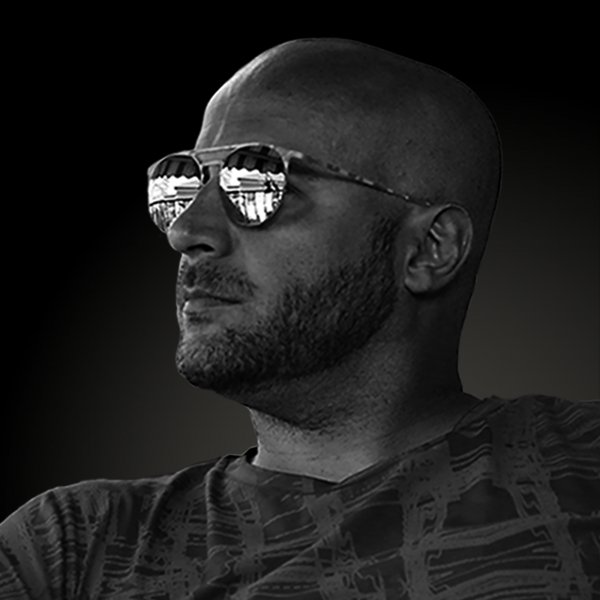 Artist
FABIO GENITO
DJ, Musician, Producer, Designer, Sound Designer, Remixer for more than 20 years (vinyl enthusiast and record collector), UNDA Founder and A&R, son of South Italy in the heart of Mediterranean Sea, 
Fabio Genito is one of the most respected artists of the underground world musical scene. Visionary influenced and inspired by artists, feelings and human beings, he created UNDA (Underground Not Dared Atmos™), the concept brand born as record label now evolved into Style, Fashion and Global Design firm. 
 "Music comes to our souls and ears trough the sound and sound it's an oscillation of waves", he says.
 UNDAsound got large response from all over the globe, and most of all, from a crossover audience, not particularly into any specific musical genres/cultures, with support by dj's and media's like
 Loco Dice, Luciano, Louie Vega, Frankie Knuckles, David Morales, Danny Rampling, Tony Humpries, Hector Romero, Gilles Peterson, Todd Terry, Victor Simonelli, Glenn Underground, Kerri Chandler, Joe Claussell, Ron Trent, King Britt, Danny Tenaglia, dj Spinna, Sven Vaeth, Behrouz, Marco Carola, Chus & Ceballos, Michel Cleis, Claudio Coccoluto, Ralf, Vinny Da Vinci, Black Coffee, Tedd Patterson, Brian Tappert, dj Pippi, Osunlade, Dennis Ferrer, Danny Krivit, Sauro Cosimetti, Ricky Montanari, Pasta Boys, Mr.V, Rainer Trüby, Marques Wyatt, Jojo Flores, Lars Behrenroth and many others.


In constant evolution, continous research and traveling across different countries and cultures
 of the world, he's been playing in venues like Cielo Club in New York City, The Egg and East Village in London,
 Lotus in Honolulu (Hawaii), Tambor (Atlanta), Tulum Therapy Festival (Mexico), 
Solid Garage (Toronto), Sirocco Beach, El Hotel Pacha, Diesel Island and Es Vivè in Ibiza, 
The Delano Hotel & Beach Club, the Icon (by Philippe Starck), the Vagabond (Louie Vega's Dance Ritual guest), 
the Mondrian, Clevelander and Pelican Diesel Hotel in Miami Beach, Soundcloud rooftop in Berlin.
 Soundcloud dedicated him a beta release of its platform, naming it "Fabio", as reward 
for his contribution to help developing and rising the company from scratch (in 2007) 
to over 175.000.000 millions users today.


Fabio has a open-source, eclectic sound and vision, inspired by nature, happenings, forms
 and state of minds, hard to define or to categorize in any "genres" but deeply planted to the "roots": 
a analog/digital mezcla of styles (as seen and heard in his live using vinyls, advanced digital tools with analog
 instruments as well in his musical productions) of Afrocuban, funk, soul, techno detroit, tribal, house, jazz,
 tarantdeep, balearic moods and more, pushing boundaries to the limit but never leaving the South Mediterranean
 traditions, in a very personal, futuristic and hypnotic vision that he named : Mediterranean Deep.

Fabio is also A&R Manager and Co-Founder of VALENOSTRUM IBIZA, record label, brand and studio conceived and established
 in Ibiza together with legendary dj Pippi, one of "balearic sound" creators and Pacha Ibiza "Funky Room" resident dj.

As solo producer & remixer he's got many releases out on record labels like Stereo Productions,
 Gotsoul, Deeper Shades, All About, 
Sole Channel, Tribe, Offering, MixedSignalz,
 and most of all Vega Records, New York based label run by Grammy Award Winner "LITTLE" LOUIE VEGA 
who signed him under Vega Records with various underground hits like "Limoncello EP", "Marenostrum EP"
 and "Universal Language EP", just to name a few.

2022-10-20

2022-10-20

2022-10-20

2022-10-20

2022-10-13

2022-10-13

2022-10-13

2022-10-13

2022-10-13

2022-06-06