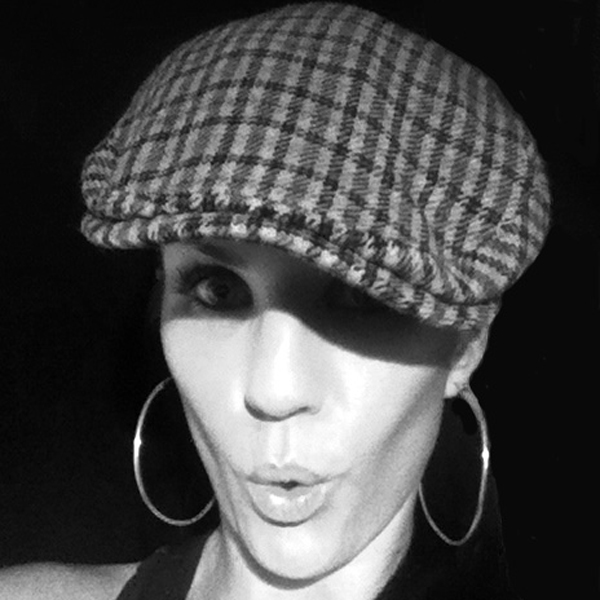 Artist
CAMILLE
Hailing from the picturesque shores of New Zealand, Camille has been a musician since the age of 4 years old. Having mastered a number of instruments such as Violin, Piano, Harmonica, Bass Guitar and Drums, she then moved on to Turntables and has been rocking dancefloors since 2000, not to mention she is also a qualified Audio Engineer. Undeniably this girl has music flowing through her veins!

Her sets are a seamless mix of underground Jackin House, right through to Tech House and everything in between. She captures the listener's imagination with irresistibly infectious melodies infused with phat, chunky basslines, and slamming percussion. She has supported the likes of Mark Farina, Derrick Carter, Joey Youngman, Jason Hodges, Joshua (Iz), and Inland Knights to name a few, having taken her mixing skills around the world.

In March 2011 she met her man 4Peace (of High Maintenance, Juiced Music, Cabbie Hat Recordings) and together they formed the duo "SoulMates". They have had releases together on Panhandle, Caboose, Cabbie Hat, Sour Mash Audio, with many more to follow! You can catch SoulMates playing live every week with their "BeatBox Sessions" radio show Fridays 9pm - 11pm CST on Chicago House FM:

Camille is also the Head Honcho for the underground label Caliber Sounds, with releases coming from some of the best in the business, including Ryan Truman, Flapjackers, Rescue, J-Caprice, 4peace, Ignacio Robles, Robb Swinga and many more. She has been perfecting her production skills with releases on her own label plus many others.

Lady C is her B-Girl alter ego, laying down the dopest Hip Hop and freshest Funk in new skool style. Here she draws on her years growing up listening to Beastie Boys, George Clinton, Eric B & Rakim, Monie Love, Soul II Soul, Quincy Jones and many more. This is where Old Skool meets Jazz, shakes hands, sidesteps with Disco, slides into Soul, gets down with Hip Hop, and gets up on Funk!

Camille is a true musician. She is known for her bubbly personality and the fun she injects into her playing. Her energy and passion for all things music make her one not to be missed!

2023-08-25

2023-08-25

2023-08-25

2023-08-25

2023-08-25

2023-08-25

2023-08-25

2023-08-25

2023-08-25

2023-08-25