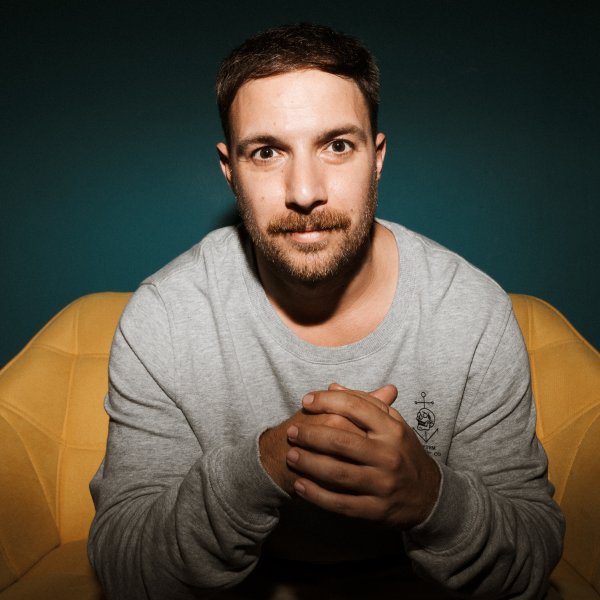 Artist
GURI
Andreu Moyà AKA Guri is one of the biggest up and coming Artists in the Balearic House Music scene. From a very early age music has been an important part of his life; he grew up observing his Mother play the piano, something that clearly influenced his earliest tracks. However it wasn't until his early teens when his real love for music became apparent. At just 17 years old he made his debut performance in one of the most significant Clubs of the last decade in Spain- the Sala Fónica- where he shared space and absorbed the know-how of many famous International Artists.
One of his first works as producer came under the Kidzz Project, a duet formed alongside Sebas Ramis where using remixes of the Napolitano Rio Padice he released his first EP for Malo Records at the end of 2011. Later on Kidzz would go on to produce remixes for Artists such as Psykoloco and Elmar Schubert, as well as for Malo Records.

During the first half of 2012 Guri launched his first Solo EP for Malo Records; two tracks of House and Deep House which would earn him the confidence and respect of his label and in turn convert him into one of the foremost Artists of the the Balearic brand. Performing at the same time as Resident DJ for the Sub_Urban group, Guri finished 2012 signing a new remix of "Slashing my Pants" (track by Xuzav for Malo Records), and drawing the attention of other music labels like Gimmick and Depaar who he signed for various remixes and releases for 2013.

2013 proves to be bringing more opportunities for the Artist. With a new EP he has produced formed of 3 tracks set to be released for the new Sub_Urban label

In October 2017 made his "Everything I Do EP" for Sub_Urban, with an excellent Folamour's remix. First track "Everything I Do" has reached the positon 2 and the second track "I Can't Back" position 10 on the Traxsource TOP 100 Deep House.
Also "I Can't Back" had a strong support, played by great artsist like Claptone, The Mekanism and Jamie Jones at Circoloco Closing Party 2017 and many more.
Guri has been nominated the number 42 on the Traxsource Best Artists of the year in the Deep House category.
2018-05-21
2018-05-04
2018-05-04
2018-05-04
2018-04-27
2018-01-26
2018-01-12
2018-01-12
2018-01-12
2018-01-05